Minecraft Earth: Tips, GamePlay and Beginner Guide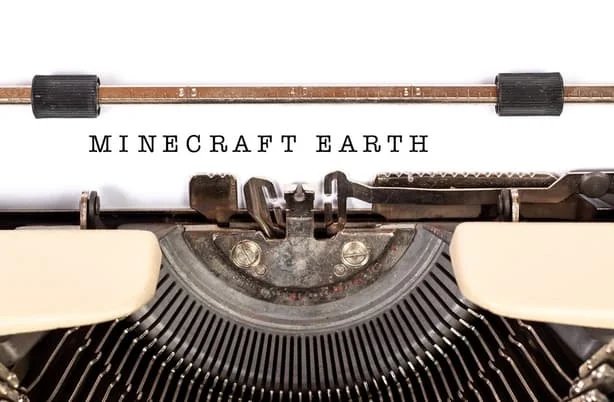 Are you searching for the information related to Minecraft Earth? We have a dedicated post on this game with its beginner-friendly gameplay and tips.
Have you ever played pixelated games? They are very interesting and addicted. And the new game, Minecraft Earth that eventually makes gamers get adrenaline and dopamine shorts by its thrilling and playful nature.   
Want to know more about Minecraft Earth? If yes, then this post is only for you. In this post, we try to cover various unrevealed facts about the game along with its gameplay, release date and also whether your system supports the game or not.
So, let's make all this happen with a short introduction to Minecraft Earth.
Introduction to Minecraft Earth
It is a free-to-play augmented reality (AR) game developed by Mojang AB that adds another gem in the world of the Minecraft world.
While talking about its availability, it was available on both Android and iOS and was primarily announced in May 2019 by Xbox Game Studios. However, it was first available (in early access) from October 2019.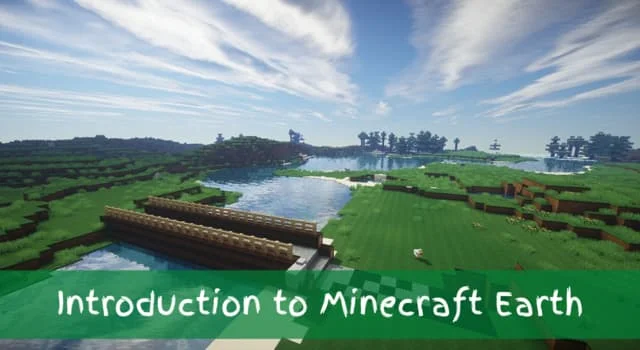 The game was pictured as a building structure where the players have to collect various materials while traveling real-life locations. That means you will have to build, create, and visit places in the real world at life-size.
In short, Minecraft Earth is a game of creating, exploring, and surviving in the real world.
Short OverView of Minecraft Earth
This is a short overview that helps you get a piece of precious information about this Minecraft game.
Price: Free
Developer: Mojang AB
Publisher: Xbox Game Studios
Platform: iOS, iPad, and Android
Important Dates:

Release Date: Not yet released
Closed Beta version: July 16, 2019
Early access: October 17, 2019
For Indian Users: November 21, 2019
Global access: December 11, 2019

Rating:

Pan European Game Information (PEGI): 7
Brazilian advisory rating system (DEJUS): L

Game Size: Around 300 MB
Genre:

Augmented reality
sandbox

Mode:

Single-player
Multiplayer
What is GamePlay for Minecraft Earth?
As stated earlier, it is a structure building game in which a player or a group is induced to build a real-life structure virtually. In this game, the player has to collect necessary resources along with crafting and exploration in two-dimensional gameplay (i.e. up for building and down for digging).
Like Minecraft's other versions, Minecraft Earth uses the same Bedrock game engine. The game, in general, has two modes, one is "build mode" and the other is "play mode".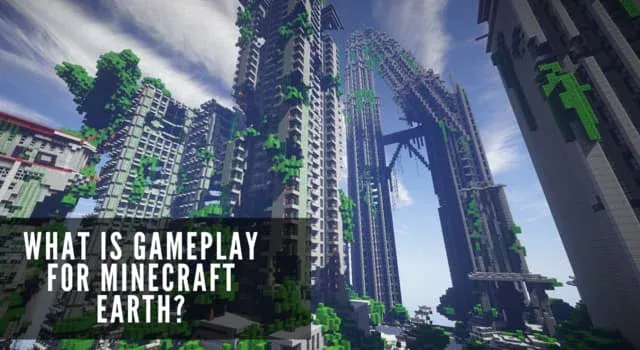 In contrast to the "build mode", as a player, you have to build-plates in collaboration with other players. After that, you have to explore the places in life-size with "play mode".
In both the Build mode and Play mode, the game uses augmented reality (AR) within the combination of a built-in phone's camera and sensors.
In order to collect resources, players have to gather "tappable" using game maps and by completing random adventures. The adventures might be in the form of puzzles, or a task, or a virtual location.
As a player of Minecraft Earth, you can collect various kinds of entitle like mobs. While talking about the standard currencies, you can collect rubies and mine-coins that you can use to purchase various items in the game.
Four Basic Pointers of Minecraft Earth Game Play
There are four basic pointers of Minecraft GamePlay which are listed below:
A. Create: As you know Minecraft earth is a creative game. So, you can build an amazing creation in a tabletop mode and place them in the real world at life-size.
B. Collect: It features many mobs. And you also discover exciting new unique mobs like the muddy pig and moobloom to use in your builds. Though you can easily use them to populate your builds.
C. Collaborate: For playing in a team, you first have to team up with other builders either your friend or any other online personals for mini-adventures. After that, you have to create communal masterpieces together to play simultaneously.
D. Explore: With this, you can explore a new side of the world or your area (local neighborhood). Gather all the resources required and take challenges, and share your creations with others.
Basic Playing Guide for Beginners of Minecraft Earth
These are the simple steps that guide you to play your first play-off.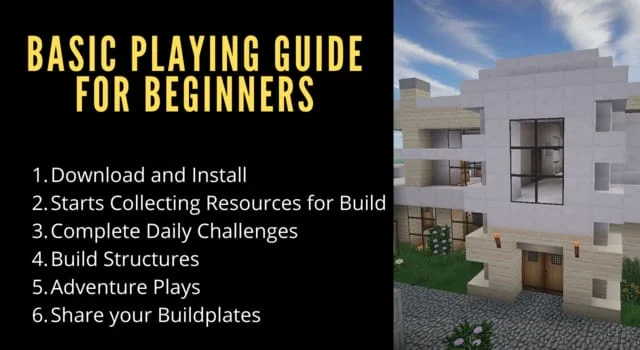 1. Download and Install
As it is a free-to-play game, you can download Minecraft Earth from Playstore or Apple store based on which phone you are using. But before that, you should check the compatibility factor.
System Requirements for Playing Minecraft Earth:  For Android Users: Android 8.0 "Oreo" or later For iOS Users: iOS 12.0 or later
After the game is installed you have to sign up using a Microsoft account after that you're good to play. If you're an Android user, get the game from here. And if you have an iPhone or iPads follow the link.
2. Starts Collecting Resources for Build 
As it is an augmented reality (AR) game, you have to collect materials from outdoors. Therefore, whenever you get the opportunity to collect resources outside your home, try to grab them.
To collect the rewards you just have to observe the surroundings of various places you visit. And if you see any nearby rewards, then you have to follow them and after reaching the place you have to tap on the screen to get rewards.
3. Complete Daily Challenges 
On a daily basis, you get challenges that you have to complete in order to get rewards. The daily challenge rewards option is on the second menu from the right bottom of the screen.
4.  Build Structures
The interesting and brainstorming part is the structure built using augmented reality. For building structure, you have to hover to the second tab in-game build mode where you will find build plates.
All the build plates have their own standard structure but you can clean it and make your own structure based on your collected resources.
5. Adventure Plays
When you want additional rewards, you occasionally switch to adventure play. In this, you have to collect rare resources and battles with your friends.
6. Share your Buildplates
With this feature, you can share your build plates to your friend and ask for collaboration in building a fabulous creation. Therefore, you have a higher chance of completing your imagination with pace.
Awards Won by Minecraft Earth
Till now, Minecraft Earth was nominated for "Best VR/AR Game" at the Game Critics Awards. And won the Coney Island Dreamland Award for Best VR/AR Game at the New York Game Awards.
Conclusion
Minecraft Earth is just an advanced version of Minecraft game which is coupled with augmented reality. Altogether, its structure build, adventure plays, daily challenges, and multiplayer feature make it a handy game for Minecraft lovers.
Though it was based on an old bedrock game engine, its graphic performance was at the top-notch. Strictly speaking, it is not a game for kids but teenagers and adults who are still living in the world of autocratic peace of play.
And with all this, Minecraft Earth was also awarded as the Best VR/AR Game that you can play on both android and iOS phones and tablets.
With this, we ended this topic of Minecraft Earth with a few trending FAQ questions related to this game.
General FAQ
1. What day is Minecraft Earth coming out?
Ans. In early access, the Minecraft Earth was globally rolling out from the day 11 of December 2019.
2. Is Minecraft Earth going to be free?
Ans. Yes, Minecraft Earth is free-to-play the game but you can buy additional stuff if you need them. Otherwise, you will play it for free.
3. Why can't I move to Minecraft Earth?
Ans. This is because you have to move in real life which synchronizes with your mobiles' camera and other sensors like the accelerometer.
4. On which platform, Minecraft Earth is available?
Ans. It is available on both Android and iOS platforms.