Electric Scooter Vs Petrol Scooter: Which One You Should Buy?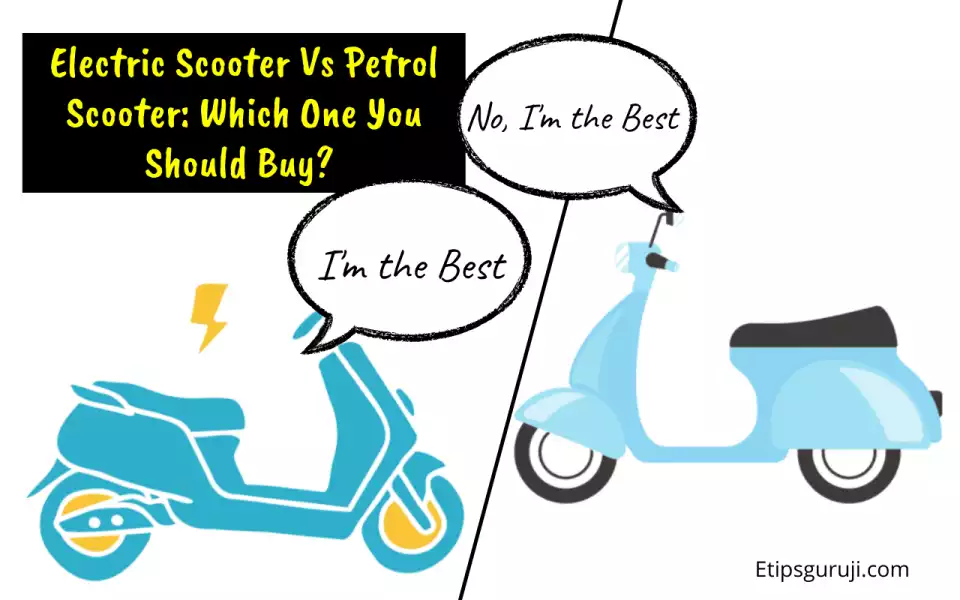 The following table is a short overview of Electric Scooter Vs Petrol Scooters, and which is best.
| | | |
| --- | --- | --- |
| Feature | Electric Scooter  | Petrol Scooter  |
| Pricing | A bit costlier because of lithium-ion batteries | A wide range but mostly less expensive |
| Maintenance | Very little maintenance | Regular servicing is required |
| Convenience | 1 to 2 hours to charge | Full tank in a couple of minutes |
| Fuel Costs | Money-saving. The average cost is 15% cost of petrol | Regular price hikes are common |
| Features | Innovative futuristic technology | Lacks of updation |
| Operational Range | Good for daily use and short rides  | Long-distance because of good mileage/liter |
| Refueling and Recharging | Lack of charging stations | Ample number of petrol stations |
| FutureProof | EV is the future | Last at most 20 to 30 years. |
1. Which Cost Your More
When it comes to pricing, electric scooters tend to be on the higher side. This is mainly due to the lithium-ion batteries that are used on the premium electric scooters. Although the government has raised incentives to promote e-scooters. 
On the other side, petrol scooters are still favorites for customers especially due to the pricing. They cost a very significant amount lesser than electric scooters. And a customer who is on a tight budget always prefers to buy them. 
However, due to the rising costs of petrol, many people are inclining toward the e-scooters.  
2. Which Cut the Maintenance Cost?
The maintenance cost of electric scooters is considerably lower than the petrol ones. As the e-scooters have limited moving parts. And other than charging and cleaning batteries regularly, there is nothing more you have to care for. 
Having said that, you may have to replace the motor components of your e-scooter after a certain time. It usually costs a good amount and lasts for at least two years or so. 
With the petrol scooters, you are bound to get the servicing frequently to make sure your vehicle is performing well. The service charges can cost a lot more in the longer run. And if certain parts are parts are worn out they may need replacement as well. 
3. How Long does it takes to Charge?
Most electric scooter requires charging for 1 to 2 hours to get fully charged. With the lack of charging stations, it's quite challenging to charge your vehicle. And if you're living in an apartment building, installing a charging station requires certain permissions.
However, most electric scooters do get a removable electric battery that can be easily changed in your home. 
Petrol scooters are no doubt very convenient. You can fill your tank in no time. This makes them much more time-efficient than electric ones. 
4. Charging or Fueling: Which Cost More in Long Run?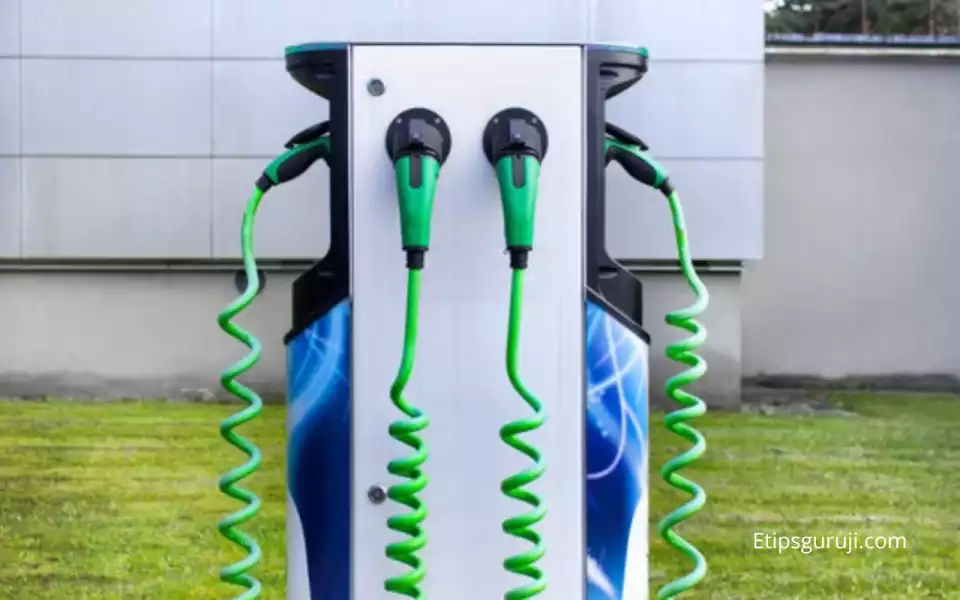 The electric scooters don't need any type of fuel. And it has been calculated that an electric scooter would give you the same mileage as a petrol scooter with only 15% the cost of petrol. So, there is no doubt electric scooters are way apart in terms of fuel costs. 
However, finding the charging stations could be a bit of a hassle. But it is expected to get better over time.
We all know petrol scooters run on petrol that costs a certain amount of money. And the prices are only inflating with each year passing. It can give a mileage of 35 to 60 km/l. 
5. Which Supports Innovative Technology?
If we talk about technology, then electric scooters are way ahead of their rivals. The new e-scooters offer some of the best technology updates which we never had on the traditional scooters. 
It includes the Reverse Mode, Hill hold, Speakers, Keyless Ignition, Multiple Digital Interfaces, etc. The electrified powertrain also allows you to tweak the performance of your scooter.
These features make the petrol scooter not even stand a chance against the e-scooters. 
6. How Long in Single Charge/ Fueling?
Electric scooters are ideal for covering short distances and for daily use. But long-distance rides are nearly impossible with most of the e-scooters due to the limited charging stations. However, some of the EVs do give you the option of self-charging the batteries.
There is no limit on the operational range of petrol scooters. You just need petrol stations or you can even carry the petrol by yourself to fuel it. This makes it easier to use your scooter for long rides. 
7. Refueling and Recharging Stations
The recharging process can be a bit challenging with e-scooters. There aren't many charging stations out there. And installing a charging station on a residential building could be even more challenging. 
Although brands are setting charging units as a part of delivery. But getting the society association permission could be a lot of hassle. If you manage to get it then, there is nothing to worry about as you can charge the vehicle whenever you want. 
On the other hand, no matter the inflation in petrol prices. The petrol scooters are always easy and convenient to refuel. You can find petrol stations within short distances in big cities. So, petrol scooters do get an upper hand over the modern ones. 
8. Which is FutureProof: Electric Scooter Vs Petrol Scooter
Electric scooters are the option to go with if you're looking for a future-proof vehicle. The rise of EVs is on another level in the last couple of years. And in coming years it is going to boom even more.
Several reports suggest that by 2030, 80% of the two and three-wheeler vehicles will be electric in India. 
There will be more updated technologies coming and the installation of charging stations in common areas will make the life of EV owners easy.
Petrol scooters are surely going to get affected as the carbon-emitting vehicles aren't a sustainable future for our environment. 
Read More: