Is Intel Xeon Processor Good For Gaming?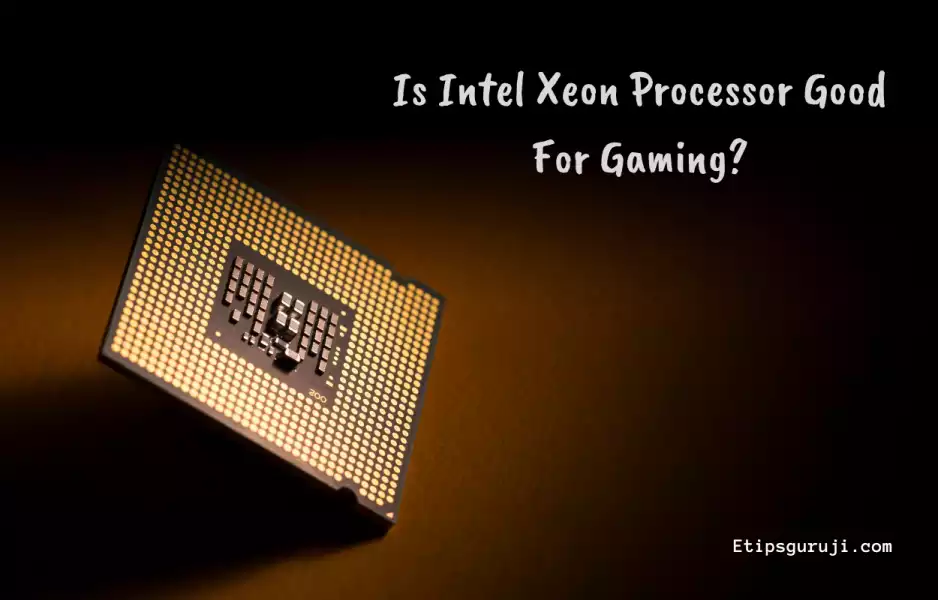 Xeon processors are designed for servers. They're powerful enough to outperform high-end Intel i5 and i7 processors in multi-tasking. But the real question: Is Xeon Processor suitable for gaming?
Intel Xeon is a multi-core and multi-thread CPU. When combined with a dedicated GPU such as the RTX 3060, this provides incredible performance. Commonly, it has 48 cores that can easily help the GPU in providing high-end graphics with a high refresh rate and fps. Plus, single-core performance is comparable to i5 and i7 CPUs.
However, if you're buying a Xeon CPU for gaming, then I would not recommend you unless you have a lot of cash to waste on buying one. Is Xeon are that bad for gaming? Let's know in detail.
Intel i-Cores Vs Xeon CPUs For Gaming
As intel produces i3, i5, i7, and i9 processors, for simplicity, I only compare high-end i7 with Xeon CPUs.
1. Multiple CPU Cores and Threads: High-end Xeon CPUs mostly come with a combination of 4 to 28  core count and hyperthreading that is 8 to 56  threads. Whereas, Intel 12th gen i7 CPUs come with a core count of 12. Here, the multiple core count of Xeon gives an edge over i-core CPUs. 
2. Higher Clock Speed: The Intel Core i7 CPUs have higher clock speeds and overclocking capacity as compared to Intel Xeon processors.
3. More Cache Memory: In general, the Intel Xeon CPUs come with more cache memory as compared to Intel i7 processors. For example, i7 12th gen has a cache of 8 MB whereas Xeon CPUs have a 48 MB L3 cache.
4. ECC Memory Support: Xeon CPUs have ECC memory support, more memory channels, and higher maximum capacity, and these are its pros over Core i7 processors.
5. Pricing: The Xeon model of Intel processor covers a more extensive price range with expensive and advanced connecting ports (motherboards) as compared to its Core i7 model. 
Should I Buy Xeon Processors For Gaming?
If you ask me, should I buy Xeon Processor for gaming, I would say, No. Instead, buy i5 or i7 CPUs and invest more money on GPUs. They have far better single-core clock speed and can even be over-clocked which is missing in Xeon processors.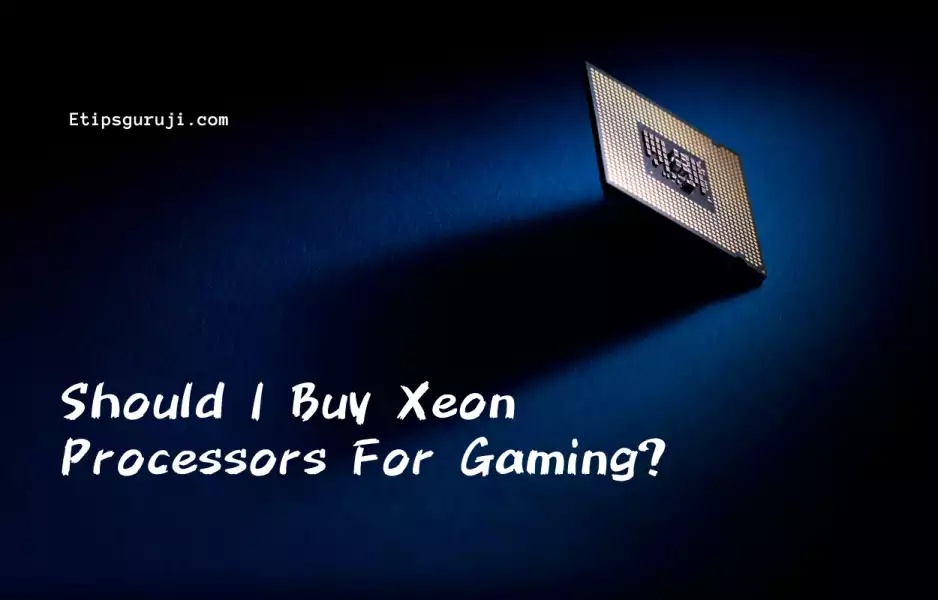 Like other latest-gen CPUs, you need a dedicated graphics card to get a workable display. Xeon processors don't have integrated graphic cards. 
Talking about gaming, you can play and accept basic gaming performance because they are built to give a stable performance due to multi-core, multi-thread, and lower clock speed. Following are some of the comparisons between various Xeon processors.
| Processor | Clock Speed (GHz) | Cores Count | Benchmark Score |
| --- | --- | --- | --- |
| Intel Xeon E5-1650 | 3.6 | 6 | 922 |
| Intel Xeon E5-1620 | 3.5 | 4 | 876 |
| Intel Xeon E5-2696 | 2.2 | 22 | 815 |
| Intel Xeon E5-2690 | 2.6 | 14 | 807 |
| Intel Xeon E5-2683 | 2.1 | 16 | 728 |
| Intel Xeon E5-2630 | 2.2 | 10 | 699 |
Reference:
Geekbench.com
Other than the GPU, for gaming, the main quality that a CPU can have is single clock speed which is far lower than the i5 and i7 CPUs.
This is because games are made and tuned by manufacturers for high-speed single cores performance. However, now the gaming companies started to make their games to multiple thread levels. But again, this is not applicable to most games.
Best Budget Xeon Processor for Gaming With Pricing
Cost of building different versions of Intel Xeon processors for Gaming purposes. 
Intel Xeon Processor
Details
Why best
Pricing
INTEL XEON E5 2690 V3
Clock Speed: 2.6 GHz
Boost Clock Speed: 3.50 GHz
Core & Threads: 12 & 24
Cache: 30M
Overall best
$160
INTEL XEON E5 2760 V3
Clock Speed: 2.30 GHz
Boost Clock Speed: 3.10 GHz
Core & Threads: 12 & 24
Cache: 30M
Best alternate
$140
INTEL XEON E5 2678 V3
Clock Speed: 2.5 GHz
Boost Clock Speed: 3.10 GHz
Core & Threads: 12 & 24
Cache: 30M
Best budget
$349
INTEL XEON E5 2690 V4
Clock Speed: 2.60 GHz
Boost Clock Speed: 3.50 GHz
Core & Threads: 14 & 28
Cache: 35M
Best Performance
$349
Intel Xeon E5 2699 V4
Clock Speed: 2.20 GHz
Boost Clock Speed: 3.60 GHz
Core & Threads: 22 & 44
Cache: 55M
Best overclock
$19000
Tips on Building Xeon Gaming PC
Following are four main pointers that should take into consideration while building a Xeon gaming pc.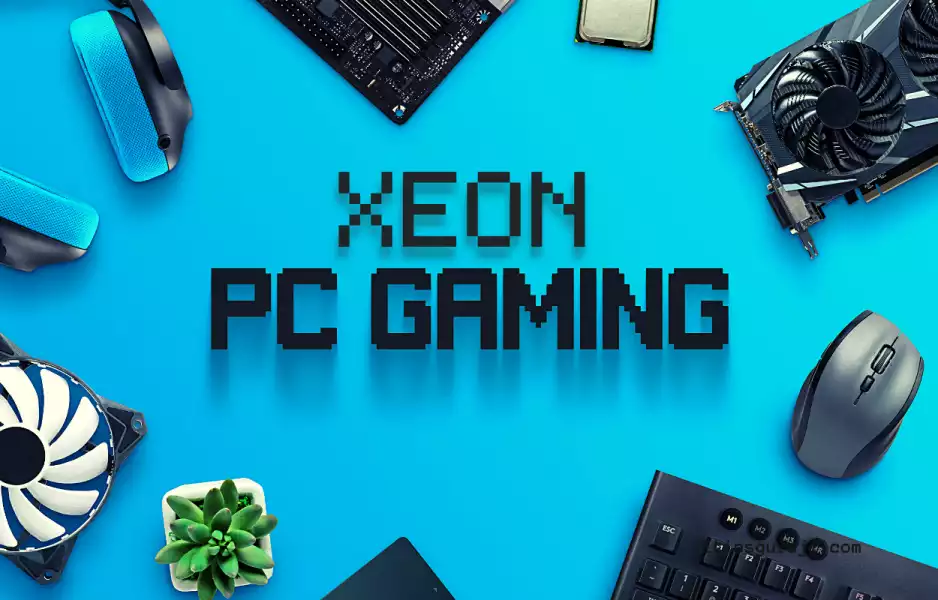 1. Compatibility With Your Mobo (CPU) Socket
When you're choosing Xeon CPU for gaming, you also have to take form factors into consideration. The CPU sockets of Xeons are bigger and require a different set of motherboards. They are designated by LGA. Following are some of the motherboards that are comparable to Xeon E5-2670 2.6 GHz 8-Core whose socket name Is LGA2011.
MSI X79MA-GD45
Asus Z9PA-D8
ASRock X79 Extreme
2. Processing Speed, Cores, and Threads
A processing speed of at least 2 GHz is recommended by most gaming production companies. So, getting lesser than recommended is not a future plan.
And the CPU in 2022 should have at least 6 cores and threads to get a decent performance that is not bottlenecked by high-end graphic cards. Eg: The minimum recommended Xeon processor with a graphic card RTX 1660 is the Xeon E series 6 cores CPU.
3. Look For Right DDR RAM Series
Latest gen Xeon processors and motherboards support DDR5 RAM that achieves a speed of 4,800MHz (MT/s) to 8,400MHz (MT/s). However, the older model supports DDR4 and DDR3 RAM. So, look for RAM frequency before investing money in buying Xeon CPUs. Plus, I would not recommend you to go less than DDR4.
4. Power Supply Unit
Every computer needs a PSU even Xeon. However, these CPUs are made to deliver stable performance and low power consumption. This makes a good and cost-effective solution for server providers. But for a gaming rig, with a high-end graphics card, the least you get a 550-watt power supply.
Genreal FAQs
Can you overclock Xeon processors?
Practically, you can overlock any CPU with a compatible motherboard. However, Xeon processors are not known to be overclocked. But practically you can overclock them but you didn't get a significant high-speed number than an i5 and i7 single-core performance.
Is the i7 faster than Xeon processors?
The answer is may or may not. On average, Xeon processors are good at multi-tasking than i7 processors but relatively have a lower clock speed. So, Yes, Xeon are faster in term of multi-tasking and i7 are better at single-core performance. 
Is Intel Xeon good for mining?
Yes, they are good for mining. As mining is also a type of server. But here the server is delicately allocated for mining the cryptocurrency. Other than that, it is just like a server that is only used for cryptocurrency.
Why are Xeon processors better for servers?