Is It Safe to Use HDD with Bad Sectors? Hard Disk Drives Solutions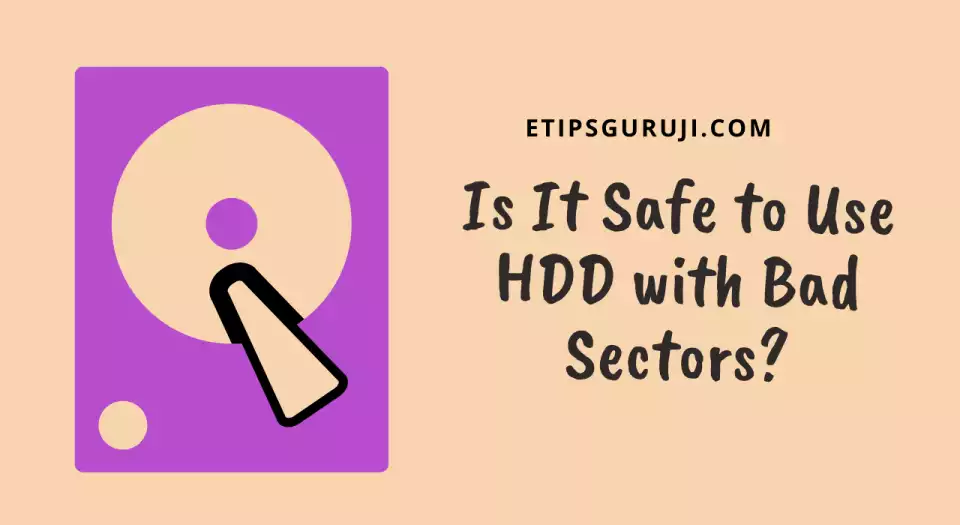 No, using HDDs (Hard Disk Drives) with even one bad sector is not safe. This is due to the fact that even one bad sector multiplies over time, increasing the chances of getting more of them. As their number increases, the chance of repairing and recovering data from HDD decreases.
There's a lot more to say about bad sectors. However, in this piece, I will only address the topic "Is it safe to use a hard disk with bad sectors?" in greater depth.
Why Bad Sectors in Hard Disks are Not Safe? 
Bad sectors in HDD refer to malfunctions of the storage blocks. Lower the number greater the health of your hard disk drive.
So, if a bad sector appears, it indicates that there is a chance of permanent storage damage and data loss in that block. This makes them unsafe for smooth functioning of disk and disk performance.
While categorizing bad sectors, there are two types:
Physical (Hard Bad Sectors): Cause due to external damage to the HDD caused by falling, shattering, getting wet, etc.
Logical (Soft Bad Sector): They are caused by the operating system and software malfunctions such as viruses, malware, always 100% disk usage, etc.
How Much Bad Sector Is Acceptable?
None of them. Only zero bad sectors should be expected in a healthy HDD because, as I stated earlier, the presence of one bad sector can lead to more bad sectors over time. Furthermore, if it is a case of a physical bad sector, these numbers rise significantly.
But if you ask me, "Can you prefer having one bad sector over 10 bad sectors?" My answer would be the same. Not a single one is preferred unless you don't have any precious data over it. And you only used it for online activities like browsing and watching Netflix. In this case, a bunch of bad sectors such as 10 is acceptable.
And, truly, this number doesn't matter if the data is unimportant. But, if you save important files over it, you're putting your data at risk. Let's say you don't have a choice or only have one system. In that case, you can use an external hard drive (cost around $50) to backup your data.
1 Bad Sector Vs 10 bad Sectors: Lower the number is better. HDD with one bad sector isn't as destructive as HDD with10 bad sectors. The risk of losing data is around 100x times the Hard disk with one bad sector. And, because of recent developments, the chances of getting a bad sector are extremely low; even if it does appear, the chance of affecting more good sectors is low.
How Many Days does Hdd Survive with Bad Sectors?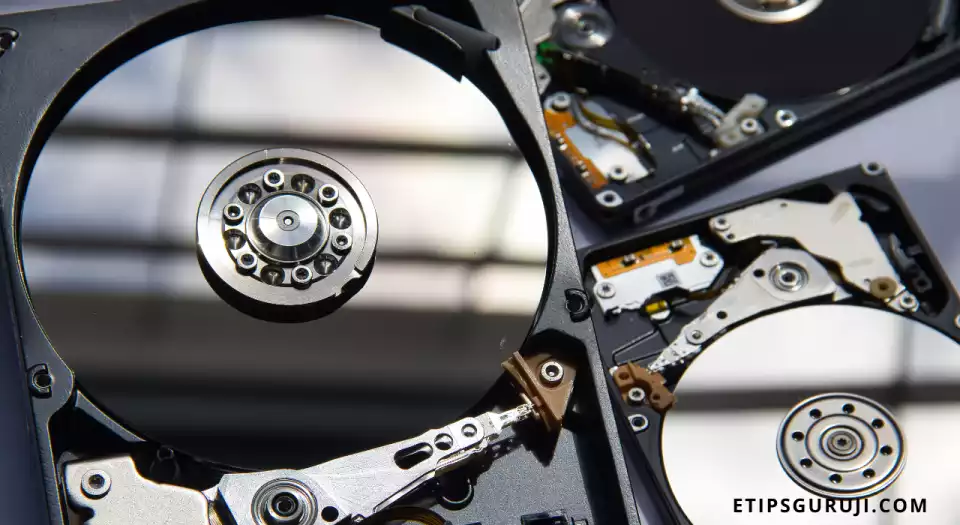 The ages are defined by a number of parameters. The lower the bad sectors, the longer the life span. For instance, the average healthy hard disc life is approximately ten years.
The probability of affecting the lifespan of one sector can cost 5% to 10% of their life. This means that one bad sector reduces life expectancy by 6 months to a year. For 10 bad sectors, the average life span is roughly around 4 to 5 years. Honestly, the above is an arbitrary number, as no one knows when any HDD will fail, even if it contains hundreds of bad sectors.
But, if bad sectors are multiplying – which is common – one bad sector can slash the average surviving time to 6 to 12 months. Furthermore, as this number increases to 10, the lifespan of your hard disk reduces by 10 folds.
How to Find Bad Sectors on Your Hard Disk?
Following are the ways to find bad sectors in any hard disk drive:
Method1: For Windows
Windows has built-in features, and here you can check for bad sectors.
Double click "My Computer", and right-click the hard disk (eg: local disk C).
In the drop-down menu, click on "Properties, and hover to the "Tools" tab.
Click on "Check" in the "Error Checking" section.
In the Check Disk dialog box, select the "Automatically Fix File System Errors" check box. 
Select the Scan For and Attempt Recovery of Bad Sectors, and then click Start.
Method 2: For Mac Users
Launch Mac setapp, search for "CleanMyMac X", and open it.
When CleanMyMac has launched, look on the left-hand side of its window for the Speed section and click Maintenance.
To verify the startup hard drive, check the box next to 'Repair Disk Permissions,' then click the 'Run' button at the bottom of the window.
Click OK in the dialog box that opens. Click 'Run' again. View the result.
Other Methods:
Other methods include using different software and apps for detection. You can use apps that work both on Mac and Windows such as Data lifeguard diagnostics by WD, GSmart control, etc. 
Data Validation: You can still spot bad sectors without using any software, but only if you have a set of files. When you can see your data disappearing, data malfunctioning, windows crashing too often while reading and writing over the disk, it is an obvious sign that your HDD has bad sectors (mostly, soft bad sectors).
Formatting aids in the detection of bad sectors and helps in repairing soft bad sectors. If it doesn't, it raises the possibility of physical bad sectors on your hard disk. However, formatting cannot detect a physical bad sector; it is always a possibility but not a certainty.
Read More:
How to Repair Hard Disk Bad Sectors?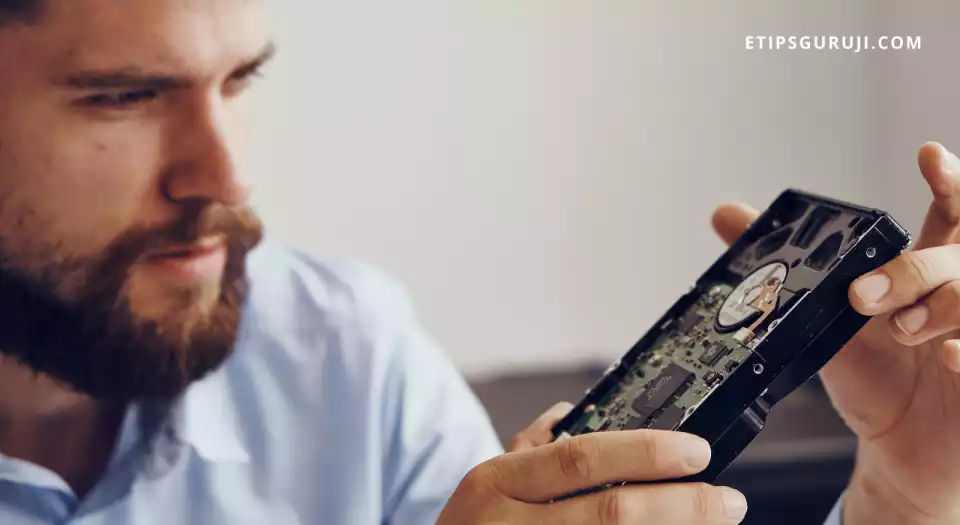 Following are the common ways to repair bad sectors. Most of them are strictly for repairing soft bad sectors.
Method 1: Using CHKDSK Command
Run the CHKDSK command and format the hard drive. After formatting, you probably make the hard drive usable again. Although it is not a guaranteed solution.
You can only hope that your HDD's bad sectors will be repaired. And as you format the drive, data is logically erased but you can use the data recovery tool to regain the data.
Method 2: Cloning and Migrating
Another option is to clone the old bad sector hard drive to a new healthy one. You can clone the hard drive using in-built tools or third-party drive cloning software such as Macrium Reflect Free 
Method 3: For Hard Bad Sectors
If your disk is facing hard bad sectors (physical/external damage), you should immediately stop using it because physically damaged sectors are mostly too complicated, and chances to recover would be extremely minimal. In these cases, taking it to a qualified technician would do a greater help.
How to Recover Data from a Bad Sector Hard Disk?
To recover data from the bad sector you first need to know:
How many bad sectors does your hard disk have?
Since when are you facing the issues?
Quality of your disk?
Software For Data Recovery: For the checking data, there is software including Windows in-built disk scanners, CHKDSK command, cloning the hard drive, and data recovery software such as Disk Drill, Photorec, Data Rescue-6, R-Studio, Wondershare recovery, etc. 
However, the amount of data you can recover depends on the following parameters:
1. Number of Bad Sectors: If your disk has one bad sector, it is most likely recoverable. If your disk has less than 10 bad sectors, it is still recoverable. But as this number passes 10, the chances of fully recovering data is minimal.
2. Number of Days: If it's been a day or two with bad sectors, you can quickly check for errors and repair them using above mentioned tools. But if it's been really long, the bad sectors would have grown and hence the possibility to recover them is minimal. In that case, you have only one option: take it to a technician.
3. Manufacturing Brand: The quality of the disk deals with the performance, speed, capacity, accessibility, etc. If the disk is from a reputable brand i.e. Seagate, Western Digital, Toshiba, and so on, and it's in a warranty period they provide free data recovery services. It usually ranges from 2 to 5 years.
General FAQ
1. Can I get rid of bad sectors in my Hard disk drive?
Yes, there is a chance you can get rid of bad sectors in your hard drives, but only if is due to software and virus (soft bad sectors). In case of hard bad sectors (physical damage), you can't remove them. Plus, a number of bad sectors increase the chances of repair decreases.
2. Can formatting repair my Hard disk bad sectors?
Formatting is only useful if the number of bad sectors is in the single digits and they are soft bad sectors. For hard bad sectors, formatting does nothing but make it worse.
3. Do m.2 and SATA SSDs have bad sectors?
Yes. SSD too have bad sectors whether m.2 or SATA. But because of nonrotating parts, the chances of getting bad sectors is less common to the hard drives.
Read More: