CBR File – Steps to Convert and Open in Various Devices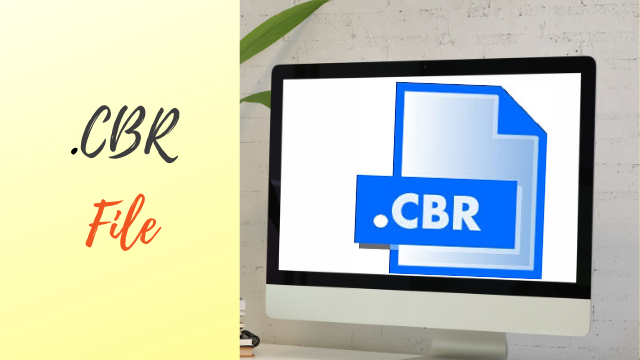 CBR file is an extension of your favorite comic books. You can read these files on your different devices very easily with some dedicated readers.
What is CBR File?
CBR is a compressed format of comic file. The idea behind converting Comic book into. It is to maintain the sequence of images. The images are compressed form of JPG, PNG, GIF formats.  Mainly, used for better reading experience.
Today, the world has become virtual. Everything is available on our mobile phones and computers. It also includes our all-time favorite comics in the form of CBR files.
The trends are changing; we are living in a paperless economy. But our love for comics would always remain the same. Yes, you must be agreeing with me.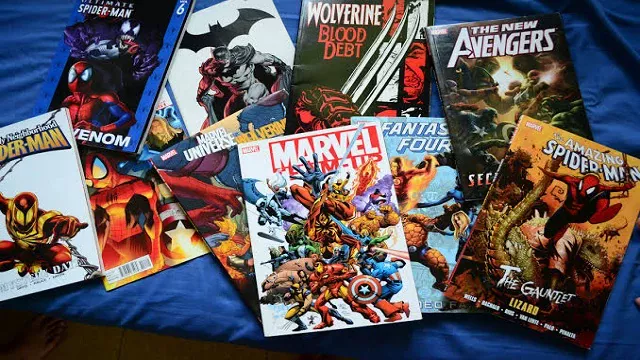 If you are also a comic book lover like me. Then, you must know the CBR file is an extension using to save a comic book or RAR file format for the paperback. Hence, they are available on our screens. It also compresses all the images used in the comic in archive format. The image formats include GIF, PNG, and JPEG, etc. This formatted file can only be read with the dedicated reader. You must hear that most users mainly use WinRAR to open such files but it will not show paired pages in the comic style. So, every comic lover is in the doubt. How to open this CBR file?
To open the CBR file in an exact manner and layout of the comic. You can use the following extensions for the file. Because a comic reader must feel the essence and get the utmost leisure out of it.
Extensions of Comic files:
The Comic Book files can exist and find in the following extensions or formats:
These all are compressed file formats. As well as that, each of these different naming schemes goes with its C-Display RAR Archived CBR. These formats will support only if the images are stored in RAR format. On the other hand, if the images are in ZIP format, it can be used with C-Display ZIP Archived Comic Book (CBZ).
How to open CBR file?
These entire file formats can be opened with the CBR reader. Furthermore, it is a free book reader program, for all the comic lovers. In addition, many other readers are available too. Like C-Display Ex; GonVisor; Calibre; Manga Reader etc. But a dedicated e-book reader would be the best way to open and read a CBR file.
Ways to Open Comic Files on Windows Computer
There are three ways to open a CBR file on windows computer:

Extract the archive CBR file and Images
Though, the best way to open the CBR file is to use a CBR opener. But if don't have access to any. Then there are many free tools available to compress the file and extract all the data. Like 7- zip is commonly in use. Steps to extract CBR file with 7-zip are as follows:
Firstly, you need to install 7- zip.
Now, right-click on your CBR file.
Open it with 7-zip.
Then, click on "Extract"
Add the file name.
And here you go!
All the images of your CBR file are extracted into the folder.
Change the file extension
In this case, you need to rename the (dot) CBR file into Zip format like (dot) Zip.
Now, users may use any extraction tool for compressed files.
And you can open your E-comic. Hooray!
Open the CBR file with reading tools.
But, if you don't want to install any external application on your system to read a comic. You can open your CBR file through the internet as well. In this case, you must try to use the best online tool providing free service.
Related Articals:-
Read Comic files on I pad
The touch screen controlled device by Apple has inbuilt applications to read e-books. In case, you're I pad doesn't have an inbuilt application. There is nothing to worry about; you can install the CBR compatible App through the online App- store. It will provide you the access to all images in the original sequence. As well as that, the image will show the correct page number or panel of your comic book.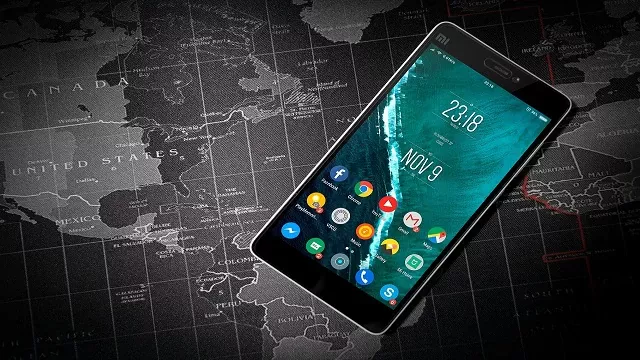 Steps to read CBR files on I- pad are as follows:
Download the Application
To read your favorite CBR file, launch the App Store.
Download iTunes on your computer or update it. if you already have it.
Now connect the i- Pad to your device with the USB cable.
From the list in iTunes. Select i- Pad from the "Devices".
Open your CBR file or drag or drop it in the documents box.
The file will be automatically synced with your reader application.
How to open this extension in mobile?
To open a specific extension file as a CBR file on your mobile phone. You need a dedicated reader in your android device. Besides, the reader is easily available on the Google play store free of cost. Some of the best CBR readers are:
Perfect Viewer CBR Reader
Astonishing Comic Reader
Comic Time Reader.
To read your comic book with the use of these Android applications. You need to install any one app from the Google store. Once you get access to the installed App. Locate your file on the app and enjoy reading.
General FAQ
Is CBR file convertible to PDF?
Yes, you can convert it into PDF. So, to convert the files easily, you must understand these two file formats. Comic Book RAR (CBR) is a comic book archive format. In short, it is a compressed form of the Archive RAR file format. Whereas PDF is a formatting language, that was created by Adobe. That is used to format native files created in Postscript language into a standard document with the compression algorithm.
Steps to convert
Open online converter, select a CBR file.
Click on the button "convert". It will start uploading your file.
After completion of the process. As a result, it will redirect you to the different web pages to show the conversion result.
How should I open the CBR file in adobe reader?
You need to convert the file in other compressed formats like RAR, Zip, PDF files. Only, then you could open your comic file in Adobe reader.
What is CBR Reader Portable?
It is a simple reader that supports CBR format files. It is catching the eye of the comic reader because it provides useful view options like Zoom In, Zoom out, the previous page, Next page, move up, move down, etc. free of cost.
Can I read CBR files on Kindle?
Are you trying to upload your comic on Kindle for conversion? Then, please stop. It would not help out of the box comic files. Because Kindle provides its own comic range in black and white format. If the color doesn't matter to you, you may go with a kindle comic range.