Refractory Mortar- Its Types, Uses & Important Tips to Mix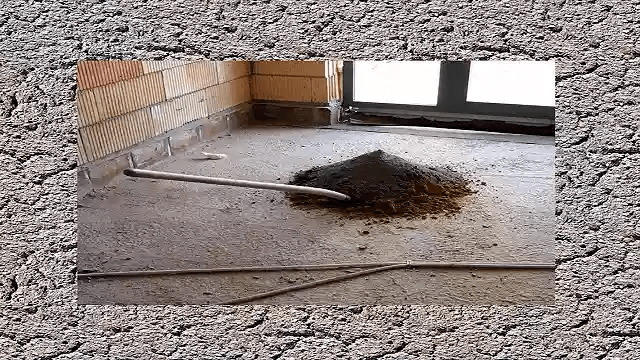 Dry Refractory mortar is a safe and easily available useful material. In this blog, you will know about its uses, tips to mix and types of the mortar available.
What is Refractory Mortars?
The mortar refractory is not an organic, non-metallic and absorbent in nature material. We can see the usefulness of this material by using this in Kilns, furnaces, other reactors, etc.
The refractories are also in use for manufacturing casts and crucibles for casting glass and other metals. In addition, it is preferable in coating, patching, and bonding of alumina brick needs refractory mortar.
This material decomposes forced heat, chemical attack, and pressure on the object. This engineer's oriented material is prepared with a mix of appropriate quantities of sand, aluminate, calcium, and clay.
Types of Refractory Mortar
According to permitted code under ASTM C 199, refractory mortar is of two types. such as
Hydraulic Setting Mortar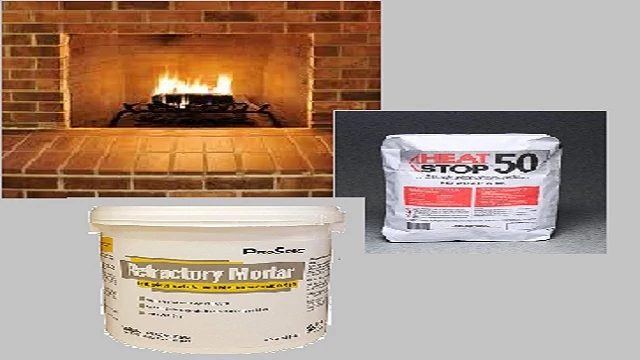 This is considerably the best mortar because of its non-soluble water nature. It requires mixing of aggregate and binder for up to 6 hours minimally. The mixing process must be done at a high temperature mortar mix of 1499C.
Air Drying Mortar
The air-drying mortar takes more time to dry as its name suggests. That is why it is recommendable in hot and dry areas. the other name of this mixture is premixed Refractory mortar containing clay, liquid silicate, and aggregates. In comparison to the former, it has inferior qualities.
How to Make the Refractory Mortar Mix?
The best services of this industry need the right installation of refractory mortar. The number or amount of the mixture components must be desirable. Unless it'll have less power or toughness and hold to the infrastructure. The mixing of the mixture of components is not easy. As it is not simply adding water and stirring the parts. It needs the right precautions given below:
The mason needs to carefully add the right quantity and weight of the elements and water.
Don't add water to the water hose.
Mix the elements for an appropriate period to get rid of lumps in the mortar.
The best method to combine or stir the mortar is by hand or paddle.
The consistency of the mixture should be the best.
Important Tips to Refractory mix
To improve the practicality of the mortar and to get the best results. Some professionals follow some formulas. You will get the proper plan or the best idea with the following formulas:
10:3:1.5
The quantity relation shows the quantitative relation of Sand, metallic element Calcium Compound Cement and lime refractory, and Fireclay.
The other formula uses specifically lime and Portland cement.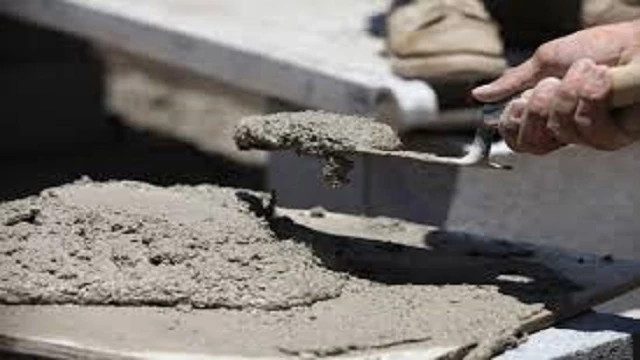 10:6:2:3
This other quantity relation shows the best relation among the quantity of Sand, Fireclay, Portland cement and another acidic element i.e. Lime.
So, relying upon the need and usefulness of the material used in mortar. You will make simply the best functional refractory mortar.
Related Articles:-
How to Make Refractory Cement at Home?
Below are the steps to DIY refractory cement.
What You'll Need:
The cement of Portland (You can get a 94 lb. bag for less than $10 at your local hardware shop.)
Perlite (Available for $10 to $25 per pound.)
(A 50 lb. bag of Silica Sand costs less than $25).
Well drillers' mud or fire clay Mortar mix (On average, a 50-pound bag costs less than $10.)
The Method
A mixture of 1.5 parts Portland cement, 2 parts Perlite, 2 parts silica sand, and 2 parts fire clay mortar mix is recommended.
What You'll Need:
Mix the Portland cement, Perlite, and silica sand completely according to the following specifications. Add two parts fire clay mortar mix to the mixture.
Pack the mixture into the form after it reaches the consistency of cookie dough. To reach the appropriate consistency, you may need to add a small amount of water. Let it air dry for a few days before using.
How to mix Fire Clay Mortar?
You can use a bucket or a wheelbarrow to measure out one part fireclay, one part Portland cement, one part lime, and three parts sand for the mortar you plan to mix.
Find out how much water you need to add to the mix by reading the directions on the Portland cement or calcium aluminate package.
Uses of Refractory Mortar
As, this is a highly heat-resistant mortar. Thus, it is majorly in use in strong heat-emitting steel and some of the foundry industries. Many useful advantages and functionalities of refractory mortar are mentioned as:
Dry Refractory mortars work to arrange precast shapes and place the refractory bricks.
It acts as a thermal barrier in between a wall of mortar carrier vessel and a hot medium of application.
Mortar Refractory is also applied as a precaution for the infrastructure from corrosion.
It also provides thermal insulation.
Along with this, a refractory mortar can reduce the erosion of vessel walls imposed through heavy stress or pressure. Therefore, it prevents any hot medium.
These are purposeful uses of refractory mortar. Now, we should also consider about application uses of this material. Those are as follows:
It is mainly used to put lining furnaces, Kilns, reactors, etc.
It acts as a holder and transporter for hot mediums. For instance, metal and slag.
To clarify more, the application uses of refractory mortar are as below:
Fired heaters
Ammonia primary as well as secondary reformers.
To crack furnaces
Act as utility boilers and catalytic cracking units. And,
Air heater and sulfur furnaces.
General FAQ
What is the difference between Refractory mortar and refractory cement?
It is an unshaped refractory material mainly used for bricklaying. On the other hand, refractory cement acts as its binder. It is rarely in use alone in any project.
Can the fire-resistant mortar mix cement expand?
Fire cement is available to ready to use that acts as heat resistant mortar up to 1250oc. The cement is expandable only by heating it up on more than 300 degrees centigrade. Otherwise, the cool down cement is inflexible.
what should be the thickness of refractory cement?
The thickness of the refractory cement depends upon the function of the project. Moreover, the cold- face or shell high temperature mortar mix to hold the cement for the long. Though, the preferable thickness is between 40 mm to 200 mm.
What are the types of refractory Mortar?
The dry refractory mortar is mainly of two types as per ASTM C 199. Including Hydraulic Setting Mortar and Air drying or Premixed refractory mortar. There was also the third type as job-site mixed mortar. Though, it is not in use these days.