How to Donate on Twitch – Its Gateways and Tips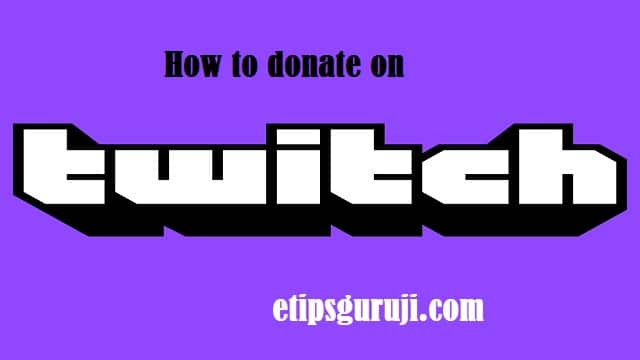 How to donate on twitch is the common and trending query among youngsters. So, here are some platforms for you to donate along with its reasons and tips. Enjoy your gaming experience and support the gamer's entertaining you.
What is Twitch?
Twitch is a subsidiary company of Amazon providing platform to stream live gaming videos. It was introduced in 2011 just to spin-off the general interest of live streaming programs especially video games.
The popularity of this platform can be estimated with the reports showing it was the fourth largest website in getting the highest website traffic in February 2014. Furthermore, in its popularity, Twitch usually had a viewership of 100 million per month and more than 1.5 million broadcasts by 205.  Isn't a great success and it continued with growing partners, broadcasts, and daily active users.
How to Donate on Twitch?
Twitch is like a social media platform for gamers. Where celebrity gamers play the games and viewers add comments and donate some money to appreciate them. For broadcasting gamer, twitch donation is the only way to earn and entertain its viewers.
So, if you enjoy a particular steamer then you can donate some money to them through Twitch. There are different ways to set up donations on Twitch, let's discuss some:
How to donate on Twitch with LimePay
LimePay is the payment tool for small businesses and freelancers. It is very easy to use and have a very interesting user interface for the visitor. To donate on twitch using LimePay, following are some steps to follow:
Sign up to the services of the platform by creating an account.
Now, jump to the dashboard specifically designed for you.
To transact any amount, you need to connect your LimePay account to a Stripe account. As it requires in bitcoin transactions as well.
Now, you can create a payment page and create a payment link from your dashboard.
Add the details. And,
Here your Twitch account is ready for donations.
Now, sign in your account, add a '+' mark in edits.
You must ensure to fill out the relevant information like edit, title, URL, and description.
Finally Submit the data.
How to Donate on Twitch using Bits?
It is the self- owned payment system by Twitch. The company has attempted this to formalize the whole process and it is known as "Cheering."
The name is self-explanatory, visitor's cheers to the game players by sending some money to them. With this platform, a visitor can buy 100 Bits starting from $1.40. The spending of these bits depends upon the visitor's choice and the animated chat emoji has created to "cheer" the player.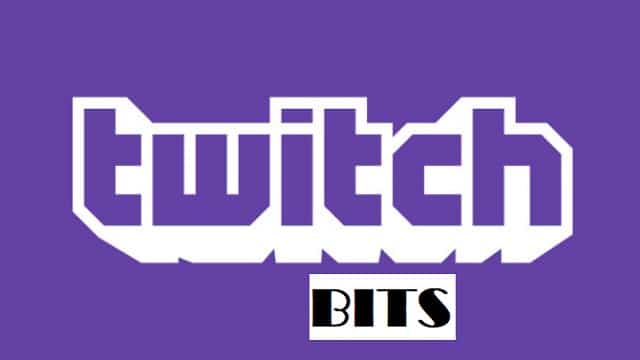 On the payment part, Twitch Bits only accepts money through amazon payments or PayPal. So, to enable your cheering and become a Twitch partner. You need to follow some steps that are as follows to solve your query on how to donate on twitch?
Sign in to your twitch account.
Go to the dashboard for the partner settings tab.
The dropdown will appear. Now, click on enable cheering with Bits.
Now, you need to add information for the configuration.
After submitting the configuration settings, you became a Twitch Partner.
Now, you can add special video and visual alerts on the screen.
How to Donate on Twitch using PayPal?
A visitor can also send money to the game player directly through the PayPal account. Perform the following steps to create a PayPal account for Twitch:
Sign up for the PayPal account by visiting the website.
Now click on "my selling tools".
You have to select the type of button and click on the option. Create a new button.
Set the type of button as "donation" and type channel name.
If you want to set up your personalized button name, you can do so.
Preview the button and save it as an image by clicking on the right button.
The next step is to choose the currency and click on the create button.
Move on the admin button, add + sign to a new panel, and title it as "donation".
You can also add images and click on the "done" button.
How to Donate on Twitch to Support Gamers?
You can support gamers on Twitch through regular donations. You can choose the payment method of your choice, afterwards, the basic steps will remain the same. To functionality of donation on Twitch is as follows: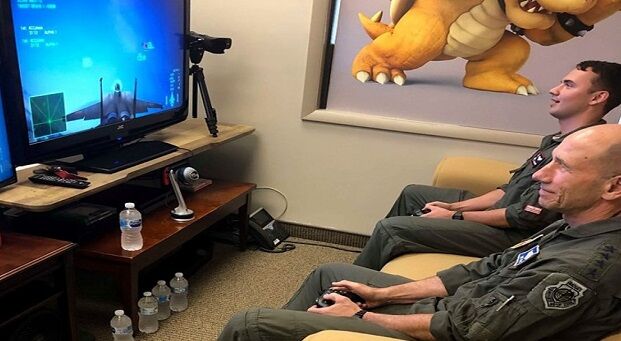 Open the Twitch website.
Log-in to your account.
Now, locate the Twitch user of your choice and open their channel to support.
You can scroll their page for the donation button. It may vary depending upon the design and layout of the channel.
Now, click on the donation link.
Enter the required information.
Click on the Donate button and it will take you to the payment gateway for final submission.
Related Articles:-
How do Donations Work on Twitch?
Some people relate Twitch donations with the gift. But in actual it is not a gift. The donation receiver has to give statements and taxes for the income generated. A gamer has to access the affiliate/ partner plan for getting donations.
The other way is to directly request the visitors and answer them how to donate on twitch. For this, you have to link the payment gateway of your choice to encourage visitors to donate. We have already discussed the process of setting up a payment gateway. So, to process the payment make requests for donation and get incentives for showing donation goals.
Note: Scammers are there also. They make the fake donations. So, before celebrating the huge amount check the actual amount available in your account.
What are Some Important Tips to Encourage Viewers for Donations?
You can add following buttons and features on your channel to encourage your visitors for regular donations. These are as:
Add a notification pop-up: You can add an alert to notify your visitors for the donation. This way, you are engaging your viewers and even striking their minds to donate.
Add creative titles: You can connect and encourage your visitors through innovative designs and attractive titles.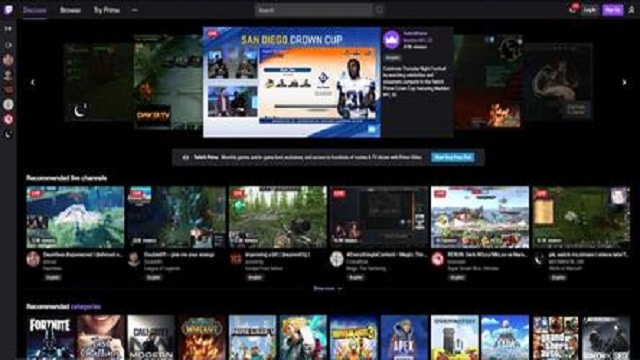 Add Goal: You can add your goal in the title as well. Like you want to buy a new console or equipment for gaming. Your visitors will feel relatable and will donate you some amount.
Create a separate wall of fame: You can add a list of fans, who have donated you a certain money. This will encourage other people to donate. You can also add tips for new visitors to let them know how to donate on twitch.
Set a Thank You Message: Add a feature to thanks the donors. This will make them feel appreciated and they may encourage other donors as well.
General FAQs
How to donate on twitch for a steamer using Bits?
You can create a Bits account. Bits is self-owned payment gateway of Twitch. The steps to set up the account is mentioned above.
Why do People give money to gamers on Twitch?
People are opting gaming as their full-time career and visitors enjoy viewing that. So, it is just like we pay money for watching movies. Same way, we pay money to gamers for entertaining us. So, if you are financially stable and can support a gamer for spending so much time and his resources to entertain you, then why not donate?
Does Twitch make money off user's donations?
Twitch only receives money by selling bits to the visitors. For example, Twitch provides "cheering" as an affiliate tool. That means a visitor asking for how to donate on Twitch has to buy a bit ranges from $1.40 to $308 to cheer the gamer.
Now, with the increasing competition from YouTube gamers, twitch has launched its different plans available in options of $4.99/ month; $9.99 and $24.99/ month.