How to Block Restricted Calls on Android, iPhone, and Landlines?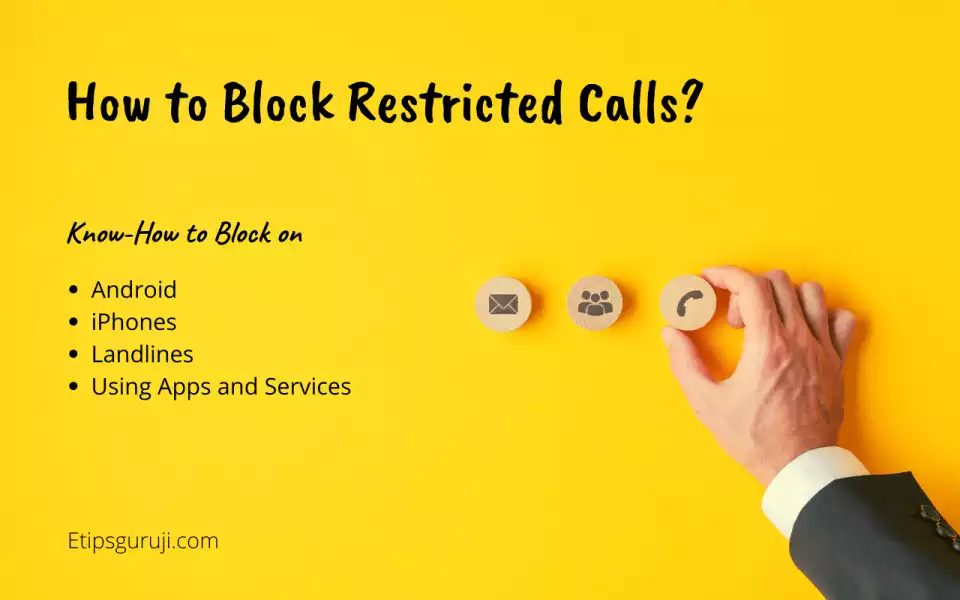 If a user wants to contact you and does not want to display his number on your phone's screen, then he can do this by using a restricted number. Instead of any normal phone number, the "Restricted" term will appear on the calling screen. But this doesn't mean these calls could be threatening or blackmail, it could be just be a prank.
So, whatever will be the reason you're receiving restricted calls, you can block them by the following means.
How to Block Restricted Calls on Android Phone?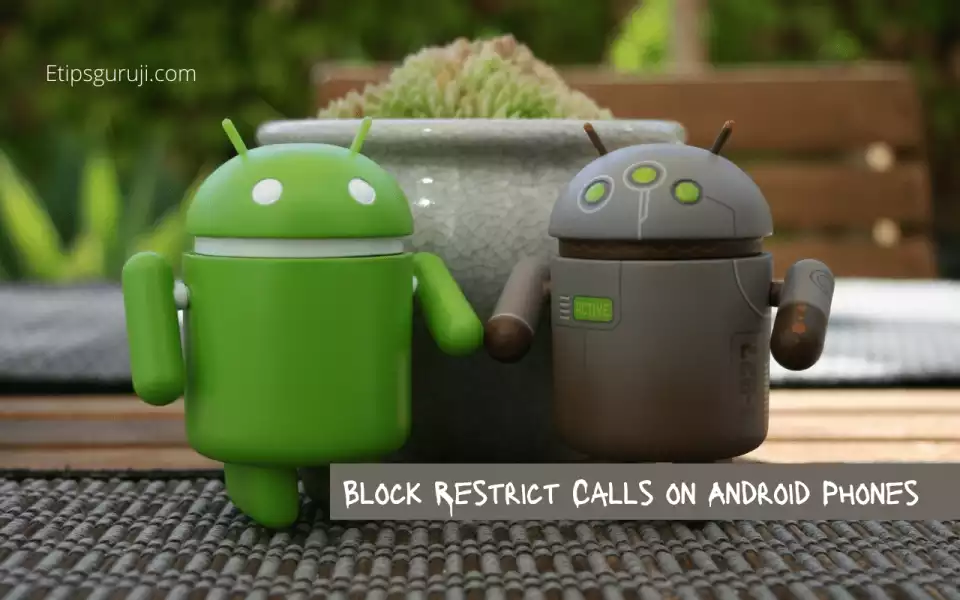 By following some easy steps you can block the restricted calls on your android phone using Android's block Restricted Calls feature:
Step 1: Click on the 'Phone' icon on your phone screen.
Step 2: Choose any specific call that you want to block.
Step 3: Click on that call and then tap on the grey information button (i) which appears.
Step 4: If it is the number that called you then click on the 'Block' icon which is present on the bottom of the screen and block the number.
Step 5: If you want to block a number on your contact list then select the contact and then hit on the 'More' option and then click on the 'Block contact' option and block the number.
Note: This information is different for various companies because of different UI features.
How to Block Restricted Calls on iPhone?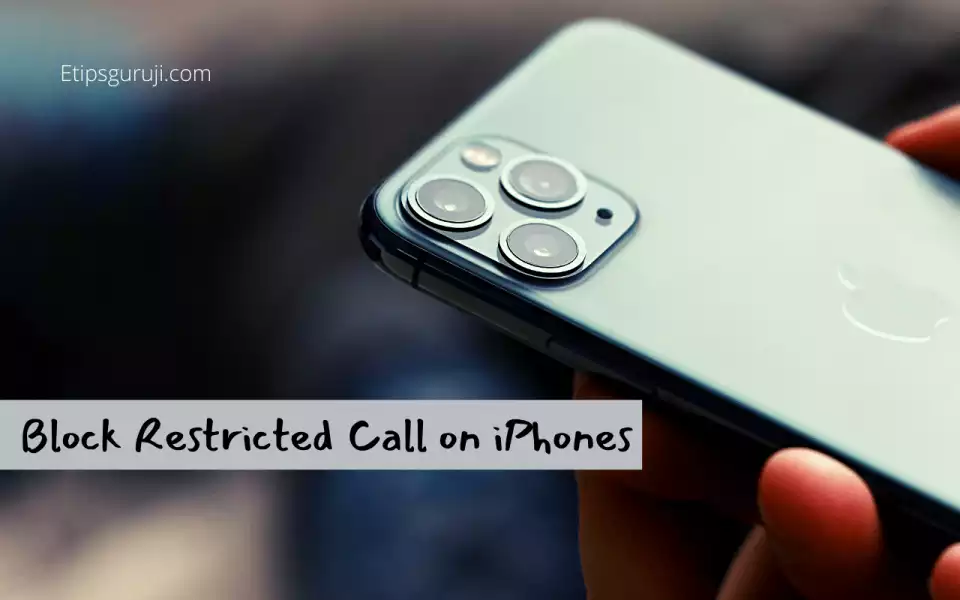 It's is a blessing to be an iPhone that provides strict and strong security features to its users. For all iPhone users there are three efficient methods to block restricted calls:
Method 1: Block Restricted Calls Using Call log
Step 1: Open the 'Settings' on your iPhone and then click on the 'Phone' option.
Step 2: Select the restricted call from your call logs and then click on the blue information mark (i) present on the side of the call.
Step 3: Now select the "Block this caller" option to block that selected Restricted call.
Method 2: By Silencing Restricted Calls
Step 1: Go to the settings of your iPhone and select the 'Phone' option.
Step 2: Drag the button next to the option 'Silence Unknown Callers'. By doing this you will prevent those numbers from calling you that have never been on your contacts list. 
Method 3: Block Restricted Calls using iPhone's Do Not Disturb Feature
Step 1: Click on the 'Gear' icon on your iPhone and open the iPhone's General Settings page.
Step 2: Note select the 'Do Not Disturb' feature (in iOS 14 and earlier versions). The latest updates feature it as 'Focus' mode.
Step 3: Now search for the 'Allow Call From' option and tap on it.
Step 4: Using this option you can select the contacts from whom you want to accept calls. You can also select only those who are in your contacts. Ensure all the settings are set exactly the way you want to set them.
Step 6: Then you can toggle on the 'Do Not Disturb' button present on the top of the page to block all the unknown and unwanted calls.
How to Block Restricted Calls on Landline?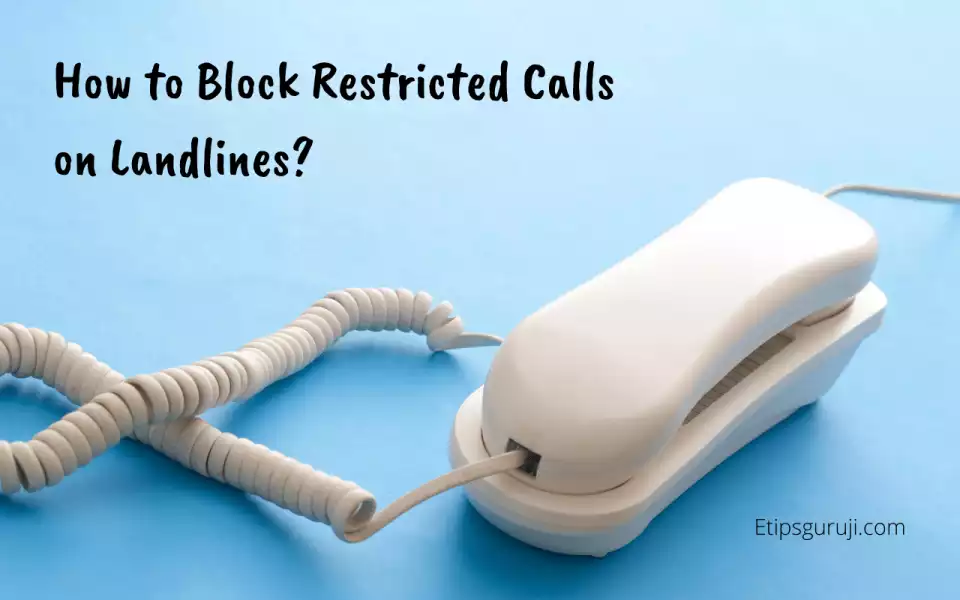 It is a bit complicated to block unwanted calls on a landline. The user needs to install an external call-blocking device like CPR V5000 or the Mcheeta Call Blocker, which the user connects between the landline's wall outlet and his landlines. These gadgets are designed to cross-check the number with the connected landlines and then accept or reject all incoming calls. 
You can also add the calls to the block list using the following steps:
Step 1: To block an unwanted number press the # button.
Step 2: Now dial the number you want to block.
Step 3: Now press the # button again to confirm the blocking of the number.
You can also unblock the number by pressing the '*' button instead of the '#' button and the remaining process the same. 
Restricted Call Blocking by Service Providers
For blocking Restricted Calls, first, you have to figure out the services offered by your phone's service providers. Either you can simply block the number or you can register DND on your Verizon, T-Mobile, AT&T Internet service provider by calling their customer support service or by activating DND using their android and iPhone apps.
Blocking Restricted Calls Using National Do Not Call Registry
The National Do Not Call Registry is also known as the 'Do Not Call' list which is managed by FTC (Federal Trade Commission). It allows the user to block unwanted and spam calls.
To block unwanted calls to your landline and cell phone, you can register your numbers to this list. It provides free service and after registering the number on the telemarketers will stop calling you after 31 days of registration. If you still getting calls, you can even file a formal complaint.
This doesn't mean you will not receive any unknown calls. You may still get calls from organizations and governments that might important for you such as political, health care, etc. And also from companies, you've given written permission to contact you by signing on a purchased agreement for the goods and services in the last 18 months.
Third-Party Apps for Blocking Restricted Calls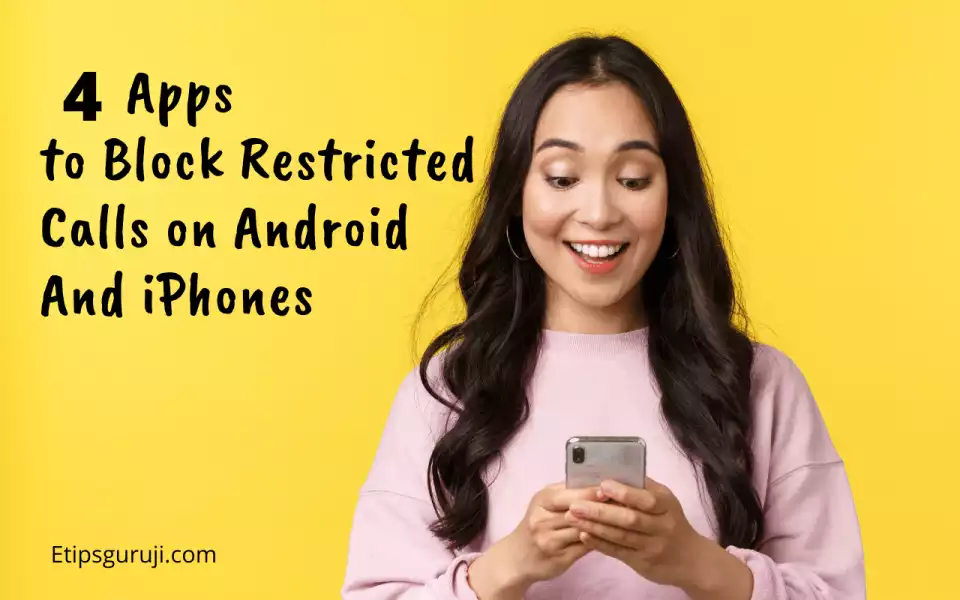 There are some third-party applications in iOS and Android which are used to block Restricted Calls. Some of them are given below:
1. Hiya Caller id
This application is available on both iOS and Android. This application allows you to see who called you and gives preference to block spam and Restricted Calls. This application with premium features costs $3.99 per month or $24.99 per year.
Google Play Store | Apple Store
2. Robokiller App
Along with rejecting and blocking Restricted Calls and it can also send you the voicemail automatically with an automatic message responding feature. It is available in the free trial with multiple service options.
Google Play Store | Apple Store
3. Nomorobo
This app can deal with robocalls and can protect you from spam texts, and phone scammers. This application has a 14-day trial window with a charge of $1.99 a month.
Google Play Store | Apple Store
4. TrueCaller
This application can automatically block spam calls. It identifies all the incoming calls and the unknown calls are shown by the names the numbers are registered with. Truecaller also provides facilities to block certain red-flagged spammed numbers.  This application with premium features charges an amount of $2.99 a month and $26.99 a year.
Google Play Store | Apple Store
Read More: