Netflix Roulette: How to Use it For Best Shows & Movies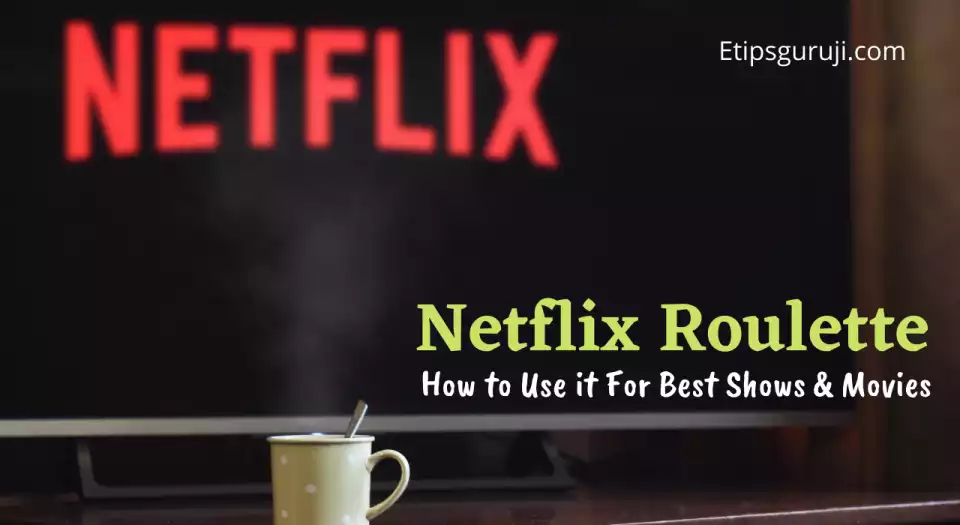 Watching movies and shows on Netflix is quite habitual because of its high-end storylines. But once a series gets over, you always google or youtube many terms like "best Netflix sci-fi show" or similar terms. 
But in this post, we are going to discuss an online tool called "Netflix Roulette" that can free you from this hassle of picking up a series or movie to watch.
Want to know more? If yes, let's begin with the introduction of Netflix Roulette.
What is Netflix Roulette?
It is an online tool that suggests online shows and movies on Netflix based on some key pointer that you entered. 
There are four key pointers on which the suggestion is processed. These are genre, type, IMDB ratings, and Reelgood score.
The Netflix Roulette is acquired by a company name "Reelgood" but its existence first came in 2014. And the story of building this tool is quite interesting that we are going to discuss in the next section.
How Netflix Roulette Comes into Existence? A Story of Netflixer's Struggle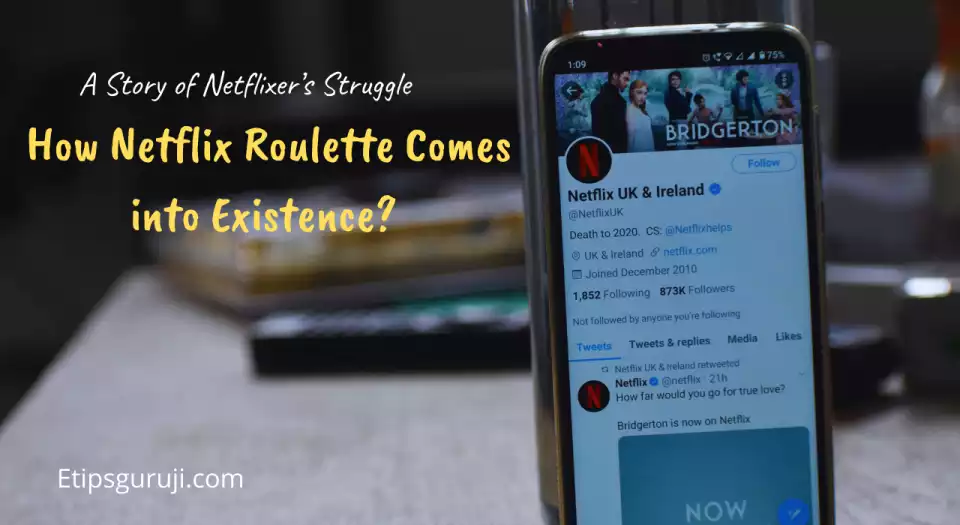 In the year 2014, an 18-year guy named Andrew Sampson had trouble finding new shows on Netflix. He tries to find any tool that does that for him but he finds nothing.
At last, he built an online web tool that suggests the users what to watch based on the genre and format (movie or shows) that the users choose. 
In his tool, after selecting the gene and format, the users have to click on the "Spin" button to get their recommended selection. 
This tool had only two selection parameters, but it became viral among regular Netflix audiences. 
However, in 2017, the company name "Reelgood" asked the Sampson for Roulette API, and the company acquired it. Because Sampson was not interested in maintaining the service as it takes a lot of time to him.
People Also Read:
How to Create an Account at Netflix Roulette?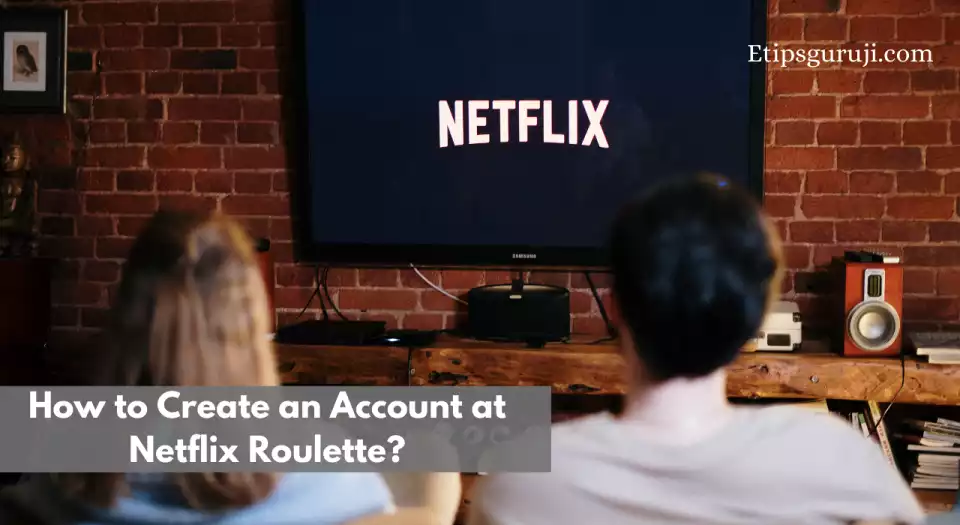 By creating a free Roulette account you can get a recommended show list, not only for Netflix but also for other streaming services. Moreover, you can track your shows and also checklist all the viewed shows/movies right in one place.
Therefore, to enjoy all these features of Netflix Roulette by Reelgood, you must have to create an account on it. There are four ways by which you can create a FREE Roulette account.
Using Google Account
If you are already logged-in to the browser through your google account. You just have to click on the Sign-up button using Google.
It will redirect to your logged-in google mail list, from which you can choose the appropriate Google account. 
Using Facebook Account
In the sign-up window, you just have to click on continue with Facebook. And in the new window authenticate your Facebook account.
Using Apple Account
To sign up using an apple account, click on the "sign up with apple". In the next window, you have to sign-in with your Apple ID.
I personally do not prefer to sign up (anywhere) using the above three methods. Because I don't want to share such sensitive data at once. Moreover, by doing so, we can't pick up manually the username, password, etc by myself.
And whenever possible, I always sign up using a sign-up form where I can manually put the email address and password. Comment! What do you think about this?
Using Sign Up Form
There are three entities that you have to fill in the Reelgood's sign up form. These are:
Full Name
Email Address
Password
Checkbox to "Receive Welcome Emails"
How to Use Netflix Roulette?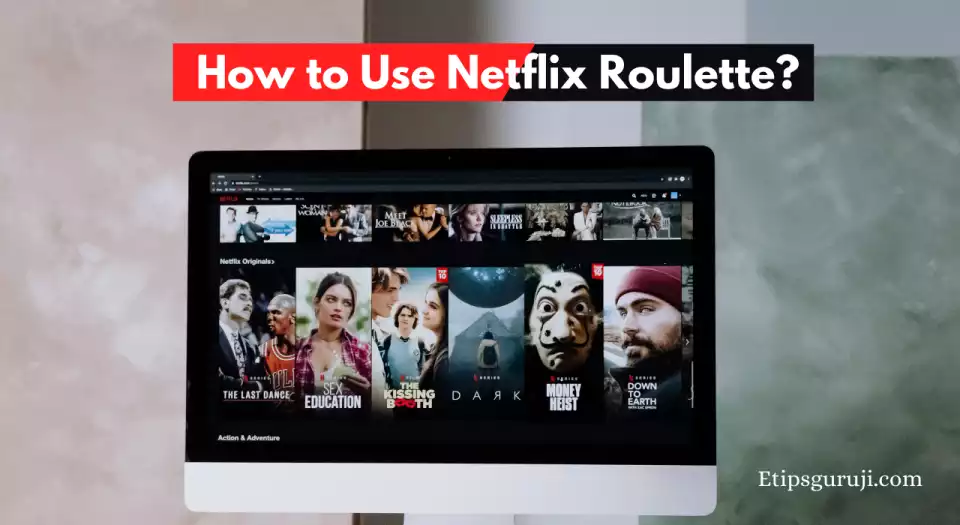 You can use Netflix Roulette for free without sign up but you can't track and manage all your viewed shows and series. This is how you can use Netflix Roulette.
Step #1: Visit the Netflix Roulette
You can visit the Roulette Netflix by clicking here.
Step #2: Select the Genre
Genre is a synonym for the class or category. So, in this list, there is a list of the genre on which shows or movies are categorized. These are the list of following Genres available at Reelgood's Roulette.
| S.No. | Genre | S.No. | Genre | S.No. | Genre |
| --- | --- | --- | --- | --- | --- |
| 1 | Action & Adventure | 11 | Drama | 21 | Musical |
| 2 | Animation | 12 | Family | 22 | Mystery |
| 3 | Anime | 13 | Fantasy | 23 | Reality |
| 4 | Biography | 14 | Food | 24 | Romance |
| 5 | Children | 15 | Game Show | 25 | Science-Fiction |
| 6 | Comedy | 16 | History | 26 | Sport |
| 7 | Crime | 17 | Home & Garden | 27 | Stand-up & Talk |
| 8 | Cult | 18 | Horror | 28 | Thriller |
| 9 | Documentary | 19 | Independent | 29 | Travel |
| 10 | Drama | 20 | LGBTQ |   |   |
Step #3: Select Type
Here, types refer to movies or TV shows. There is a checkup tab, so you can select:
Both movie and TV shows
Only Movies
Only TV shows
Step #4: Select the IMDB Score
For those who are new to IMDB terms, IMDB is the world's most popular and authoritative source for finding ratings and reviews for movies, TV shows, and celebrity content. 
In this drop-down menu, you have to select the IMDB score. You have to choose, from the following:
Here, the higher the rating, the higher the number of people who love it. 
Step #5: Select the ReelGood Score
As per the Reelgood statement, "The Reelgood Score takes into account audience and critics scores from IMDB and critic sentiment, recent popularity, and other quality markers like genres or cast & crew to help you find what to watch." That means the higher the score, the better the movie or show.
You can choose from the following option:
>90
>80
>70
>60
>50
Any Rating
Step #6: Click the Spin
Now, you just have to click on the green "Spin" button, at the last of the form.
People Also Read:
How to Add Other Streaming Services to Your ReelGood Account?
We already discussed the Netflix Roulette but there is also another Roulette for other streaming services such as HBO, Amazon Prime, etc.
To also add them to your selection list, you just have to follow these pointers.
Step 1: You must first log in to the Reelgood account. 
Step 2: Click the following link that will let you to the Roulette page. 
Step 3: On the right side, there is an option to "Add Service". If it doesn't appear, there is a headline "Reelgood Roulette: What Should I Watch?" After that, there is a small Netflix icon. Click on it.
Step 4: A new window, with the page title "Edit Your Services" will appear.
Step 5: Choose as much as you want. All the checked services have a right-tick.
Step 6: Click on the Save button.
With this, our article on Netflix Roulette ends. You can also browse other informative articles on our webs such as computer science and information technology.