Gamerscore on Xbox: How To Spend Gamerscore Points Smartly?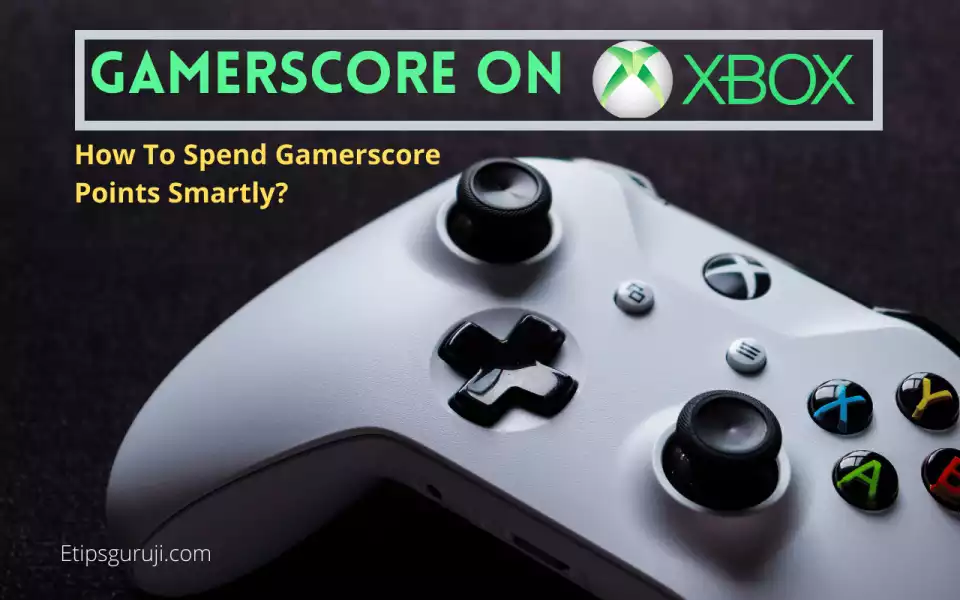 Almost every gamer is very curious about "whether it is possible to buy high-end games with the Gamerscores on their Xbox?". Let's end the myth here! No! you can never buy real-life, high-end video games with your Gamerscore on the Xbox Device. 
Gamerscores are point celebrating a gamer's success in specific objectives within a game, the harder the objective more is the points acquired. However, you can buy games with the Microsoft FANTASTIC rewards program.
What is Microsoft's Gamerscore And FANTASTIC Reward Program?
Xbox Gamerscore rewards is one of the greatest leaps made into the digital world which allows the players to play games and get rewarded in real life. 
Whereas, FANTASTIC reward program can be defined as a loyalty program initiated by Microsoft itself that can earn a gamer several rewards based on certain things that they have to do in their preferred games.
You can earn points from the Microsoft FANTASTIC Reward Program in a series of quick steps:
Play games and clear objectives by doing something you already love and earn points.
Whenever you search from Bing or download applications or buy games from Xbox you earn a certain number of points.
Every day invest a couple of hours in gaming and VOILA! Enjoy the rewards earned after.
What is Easiest Ways to Earn Points Every Day?
If you are an amateur then it would be best for you to participate in everyday challenges which will take around five minutes per day to complete and will earn you generous numbers of points.
However, if you are looking forward to making more money then we would suggest you Play games, watch movies, and access special offers on your Xbox console. Gamers can also earn points by searching the web with Bing and shopping at the Microsoft Store.
What makes Gamerscore on Xbox Different from Microsoft's FANTASTIC Reward Programme?
Unlike Gamerscore, these rewards earn you money! Recently I spent 35,000 points on 3 months of Xbox Game Pass Ultimate normally costing $29.99! These points can be exchanged for Microsoft store credit, and numerous big supermarket gift cards depending on where you live.
Another fact that makes it different from Gamerscore on Xbox is that the more time one spends on the Microsoft Fantastic Reward program the more one gains knowledge about different topics.
What is Average Gamerscore on Xbox?
One of the most searched questions about Gamerscore is that "What is an average score on Gamerscore?".
According to recent reports, it has been noticed that a score of around 8538 can be considered as an average score. However, this is not a necessary factor because now and then you can witness accounts with even fewer Gamerscore on Xbox whereas some people might have Gamerscore as high as 30,000 or even higher. 
Have you ever heard of the name Ray Cox? Ray Cox earned a RIDICULOUS 2 million Gamerscore in 2018! I cannot even imagine how many games he has it is at least 20,000 possibly a lot more as it is difficult to 100% games.
[For the year 2021 Microsoft has revealed that the average Xbox LIVE user has a Gamerscore of 11,286. Interesting, but the highest Gamerscore stands at over 540k!]
How can you Spend Xbox Gamerscore?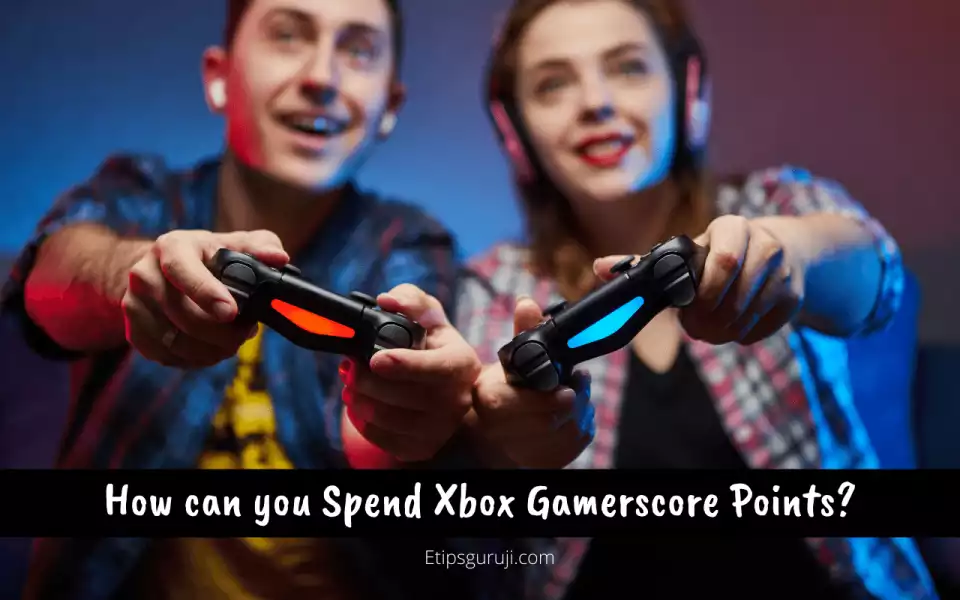 There are thousands of Rewards available to you, whether you want to save up for a big item or spend your points on smaller rewards along the way.
Rewards Points can also be redeemed for digital gift cards for several online stores and services including Hulu, Uber, Roblox, Skype, Walmart, Curry's PC World, or Ticketmaster.
Use your points to get Xbox games and subscriptions, gift cards, sweepstake entries, nonprofit donations, and more.
The next part of the question deals with the steps on how to spend the points?
How can I redeem my Microsoft Rewards points? What can I do with my Microsoft Rewards points? if these are the types of questions that continuously bug you then make sure to read till the end.
Here are the brief steps to follow:
Keep browsing for current quests. Check out current Quests on your Xbox console in the Xbox Game Pass section or on your Xbox Game Pass mobile app. New Quests are added every day. You need to stay updated to earn maximum reward points.
Keep on participating in daily quests. Find the list of Quests in the Xbox Game Pass membership area on your Xbox console or obile app. You will receive an instant notification when your quest is ready to be turned in.
Claim and never forget to keep a track of points earned. Go to the Xbox Game Pass area on your Xbox console or on your Xbox Game Pass mobile app to claim and track your points.
Make sure to redeem your points on time. Head to the Microsoft Rewards app to spend your points! Redeem points for Xbox gift cards and use them for in-game content, games, devices, movies, apps accessories, and more.
How to Keep Track of Your Gamerscore Points?
Keeping track of your Gamerscore sounds quite a hassle however there is a way to make it happen. Download and sign in to the Xbox Game Pass mobile app to track your Rewards points and turn in quests, set up new game alerts, explore the game catalog and download to your console or PC. 
Who are Eligible to Participate in Gamerscore on Xbox?
All Xbox Game Pass members from the US, Canada, Mexico, Brazil, UK, Australia, New Zealand, Ireland, Singapore, France, Germany, Belgium, Italy, Netherlands, Norway, Spain, Sweden, Hong Kong, and Taiwan can participate in Xbox Game Pass Quests.
Does Xbox Gamerscore Expire?
Microsoft Rewards points will expire if there are no earning activities within 18 months. So, it's better to use to buy Xbox games, movies, apps, and their accessories.
Read More: