Hulu Error Code p-dev320: How to Fix It?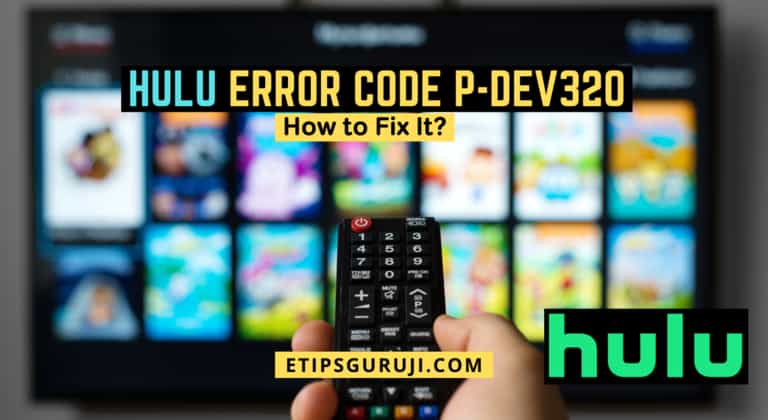 If you just paid the Hulu subscription fee of $55 and starts watching your favorite show on Hulu Live TV and encountered Hulu error code p-dev320. It is totally frustrating.
It is more frustrating if it occurs regularly, and many users reported that once Hulu error code p-dev320 occurs, it keeps happening. And no question what the frustrating level at that point of the user.
But wait! We have this article for you, where we are going to give you some of the main causes of this Hulu error and how to fix it?
But before jumping directly to the fixes for the Hulu error code p-dev320, let's have a look at what this error is all about. 
What is Hulu Error Code p-dev320?
This is one of the most common errors among dozens of other Hulu errors. Hulu Error Code p-dev320 occurs when the users try to stream the content over Hulu whether the Hulu app or Hulu LiveTV.
In the majority of cases, they occur in the middle of the streaming, not at the starting point. And usually resolved when the user switches the content streaming platform.
For instance, a Hulu user complained that he tries all the available platforms, such as Xbox one or android phones but can't get any positive results. Every time he plays a new content, it plays for a while but after a few seconds, it shows the same Hulu error code p-dev320.
In addition, there are some other Hulu errors that may abrupt Hulu streaming. These are Hulu Error Code P-DEV318 and Hulu Error Code P-DEV322.
People Also Read:
How Hulu Error Code p-dev320 Appears?
It appears on any platform whether it is your android TV or Nintendo switch. Generally, it appears as the notification that obstructs the whole screen and finally stops your content streaming.
In the majority of cases, it appears similar as given below:
"We're having trouble playing this"
It may help if you turn your device off for a minute and try again.
For more information please visit hulu.com/video-02
Hulu Error Code: P-DEV320

OK
Causes of Hulu Error Code p-dev320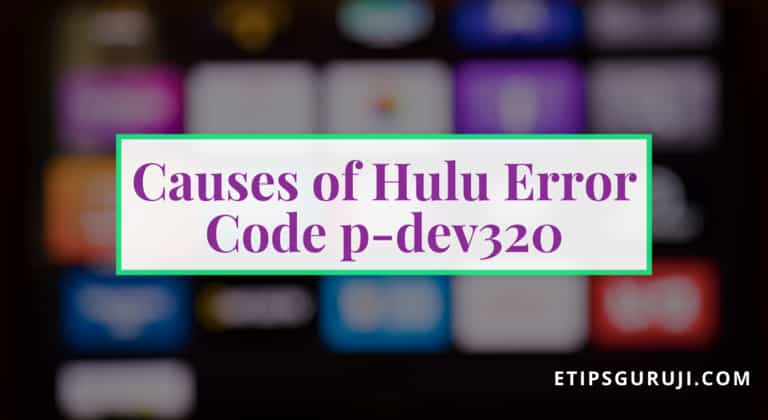 These are some of the many reasons that may generate the problem of Hulu error code p-dev320. These are listed below:
Network and Communication Problem
One of the main culprits could be your network communication. If you're using feeble wifi, then it may be one of the causes. However, they are also due to server load on the Hulu's end. 
System Bug
As this error is quite common among the Hulu users, there is a higher chance that it may be due to some bug in Hulu itself.
Outdated Application or Web Browser
One other common cause of Hulu Error Code p-dev320 is the outdated apps and web browsers on which you stream Hulu content. As Hulu updates new features regularly, that make your outdated app and browser not fully compatible.
Server Under Maintenance
This is another reason from Hulu's side that may lead to this error. And the sad part is that you can't do anything about it. You just have to wait for a while the server starts running again. Most often, the server maintenance tweaks within a few minutes. But if your problem occurs again and again then there is a higher chance that it may not be due to server maintenance. 
In short, the reason for getting Hulu error code p-dev320 is majorly due to connection issues within your end, usage of the old version of apps and web browsers, or some bugs at the Hulu app.
How to Fix Hulu Error Code p-dev320?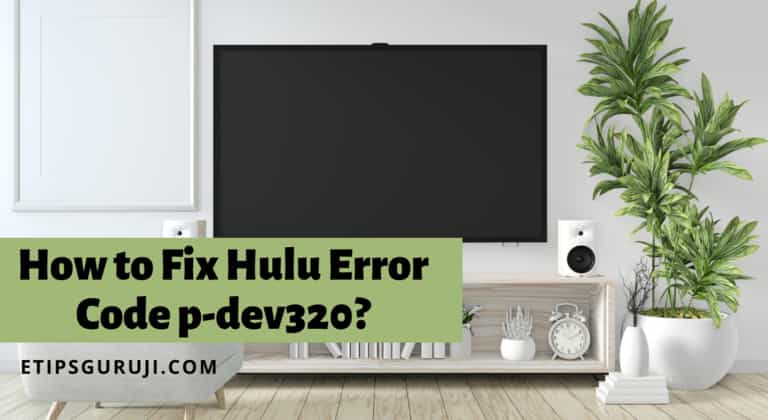 One key point here is, if the problem is from the Hulu ends, you can't do much of it. However, if the issue is from your side, then these are some fixes that you can do to resolve this issue.
Cleaning Your System Cache
With the time of usage of the Hulu app (whether app or web), the cache starts building in your system. These caches are very helpful in delivering a fast response to enhance the user experience. 
However, as these caches become older with time, they may conflict with the wrong request to the server which might be the cause of this error. So, if you're facing such a problem, it is ideal that you should clear your cache and app data.
These are some of the procedure on how you can clean the Hulu cache in different platforms:
For Android Device
Whether it is your android TV or your smartphone, the cache cleaning process is the same. Follow the pointers:
Go to setting module
Click on Apps
Search for Hulu app
In the storage section, click on the clear cache and cookies option.
For iOS Device (iPhone and iPads)
Open the setting
Hover to the general section
Click on storage
Click on Hulu App and uninstall it
Now install again from the apple store.
Moreover, for Apple TV, you have to do the same, i.e. first uninstall the app and then reinstall it. 
For Xbox One Users
Go to the Menu
Click on "My games and apps"
Select the Hule App
Click on the Menu button and select 'manage app'
Now click on the clear data
For Fire TV Users
Go to the Setting
Tab on the Application
Now, click on the Manage Installed Application
Click on Hulu
Click on Clear cache and clear data
Switch to Other Device
This is quite handy if you are constantly facing this error on a single device. Hulu service is available in most of the common platforms such as Xbox one, apple OS, android, Ruku, Nintendo switch, etc.
For instance, if you're using an Android version of the Hulu app, try to use their web browser version or other platforms that are available to you. 
You just have to check if the problem persists. If it does, it may be due to poor internet connectivity or due to bugs at the Hulu's side.
Check Whether you're running the Latest Version
This is an important yet most ignorable cause why your app or web browse shows constant Hulu error code p-dev320. Thus, go to your respective app store and check for the updates.
Moreover, it is also recommended that you should use google chrome or Mozilla firefox. web browsers.
To check the update for your web browser, you simply hover to the setting and search for 'update' or 'about', and click on the check for the update tab.
So, be sure, you are using the latest version of the app or web browser. 
Network and Internet Connectivity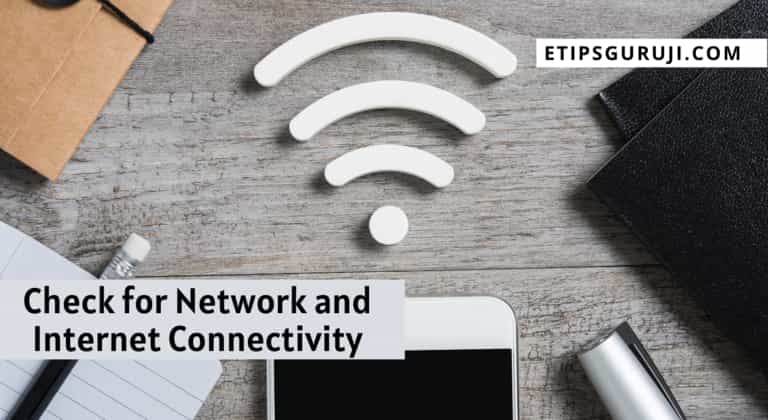 When you're streaming content on Hulu, especially full-HD or 4k content, a very high data transferring speed is required. 
For instance, to stream a high definition content on the Hulu platform a minimum of 3Mbps is required to watch a 720p content without buffering. As quality increases, a higher transfer rate is required. In the case of live streaming in 1080p, your connection should deliver at least 5Mbps. However, if you are streaming in 4k, the value of the transfer rate goes beyond 10Mbps. 
So, make sure, your device is connected to a reliable network. To maximize the performance, you can:
Turn off other connected devices to the same network you're using.
Use LAN instead of wifi, if you are using your computer system.
If using wifi, try to place your device closer to the router. 
Try to connect to another network, to check whether the error has been resolved or not.
In addition, you can check your downloading and uploading speed of your network using SpeedTest by Ookla. 
Reset Your Wifi Router and Your Device
Reset or reboot every device you are using. Reset your wifi router or modem. By doing so, it may resolve any network and connection related problem. To reset your router or modem, follow these steps:
Cut the power or toggle the power-off button.
Unplug all the wire to the router
Wait for at least 30 seconds, and replug the wires
Power On the router.
In addition, restart your device on which you're using the Hulu app.
Server Under Maintenance Problem
As declared earlier, there is nothing that you can do when the Hulu error code p-dev320 is due to server maintenance. 
However, many times there is proclaimed notification from Hulu itself about their server maintenance. So, you check for the notification in the apps module.
The company also publishes its maintenance schedule on the twitter and Facebook pages. Therefore, have a look at them.
Also Read:
Raise Complaint at Hulu Support
If nothing works for you, there is a higher chance it has nothing to do at your end but at Hulu's side. At Hulu ends, it may be due to some bugs at their programming database or due to their server cache. But the key point here, you only complain about it to their support team. 
Here are a few links through which you can contact their support team
Using their app: You can hover to the support section of their app.
Hulu Contact Page (link)
Hulu Help Page (link)
Hulu Notification Community (link)
With this, our article on "Hulu Error code p-dev320" ends. But wait! These are some of the most asked questions by users on google. 
General FAQ
How to fix Hulu error code p-dev320 on a smart TV?
First, restart your smart TV. If the issue persists, clear the cache of the Hulu app, check for the network connectivity, disconnect other devices that are connected to the same network, prefer using LAN over wifi while streaming high definition content on Hulu. 
How to reset and fix Hulu error code p-dev320 on Roku?
First, select the Home on the main menu. Press five times the home button followed by one time up button. After that press the rewind button and fast forward button two times. This will clear all the data on Roku and may resolve the Hulu error code p-dev320.
Before going back, have a look at various troubleshooting tips on live streaming data such as Netflix from our information technology category.