Should I Buy DualSense for PC? (Or Is It Worth Buying?)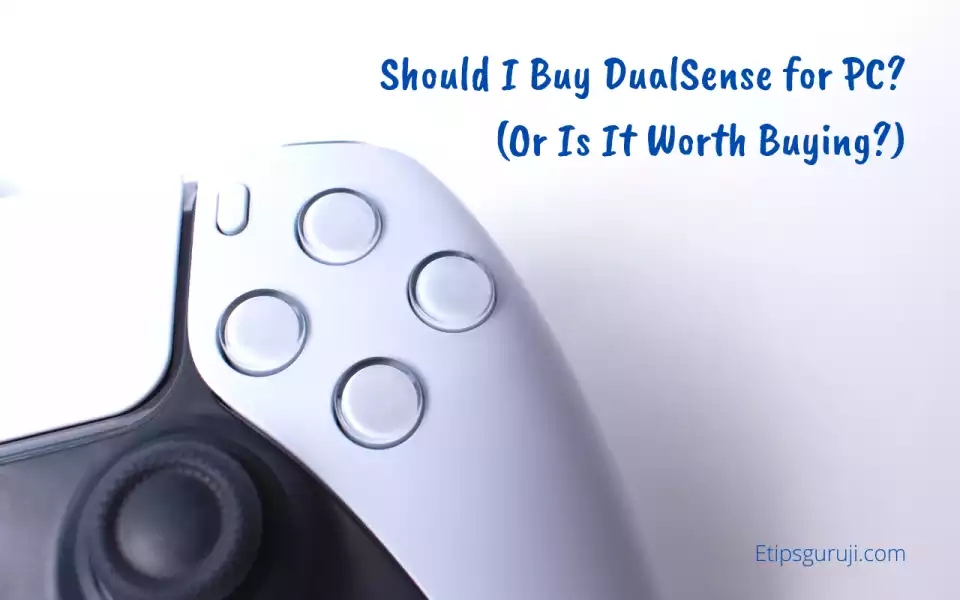 If you are Gaming Aficionado who would love to revamp the gaming sessions into a next-level experience, yes! Buy it. See! the question of DualSense worth has been prevailing over the internet, for which we dug deep in some of the official & reliable sources.
Purchase of the DualSense PS5 controller for playing the games on your PC (Personal Computer) would be a delight. Gamers will revel in its excellent features, including adaptive triggers, superior wireless functionality, top-notch haptics. It would be a treat to the hardcore gamers who want to enjoy the gaming sessions of PS5 games on their PC to a greater extent. It will aid in making the most out of big gaming titles.
Many titles like Death Loop, Assassin's Creed: Valhalla, Gotham Knights have already started to tap into its unique features. They are making the best use of the haptic strengths and adaptive capabilities, but there is more to the story.
Let us dive right into the details about the PS5 DualSense Controller by Sony.
Key Features of PS5 DualSense Controller by Sony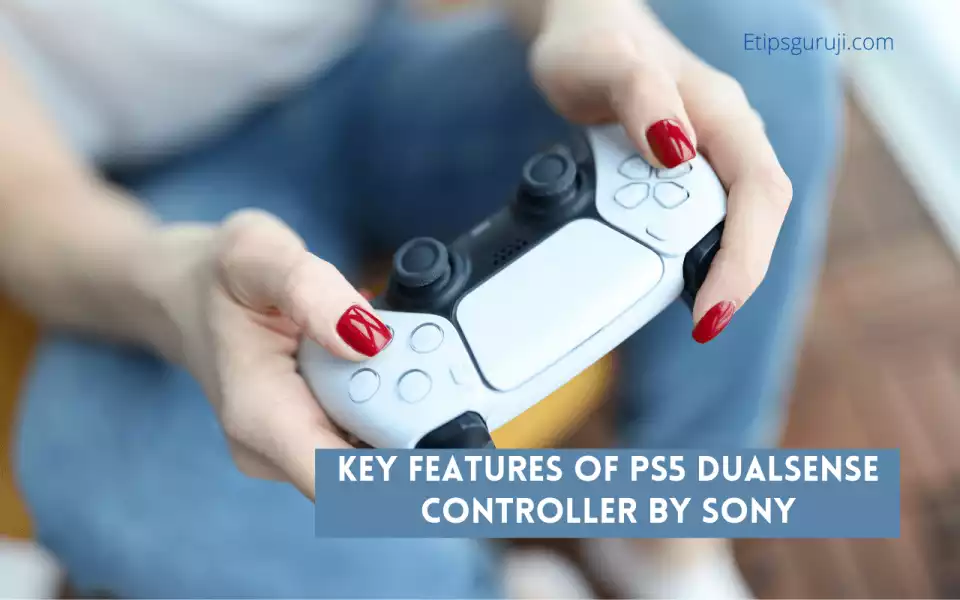 This controller has been rightly lauded in the gaming community as it enhances the overall gaming by conforming to every small detail happening on-screen.
1. Detailed Haptic Feedback
This newly added functionality produces the vibrations to conform to the gaming actions, providing a more tangible and immersive experience.
Your palms would receive the signals for even the slightest in-game effect. For example, anyone will feel the difference in driving over ice than on gravel in the Dirt 5 game.
2. Adaptive Triggers
These triggers equipped with different levels of resistance conform to the force required to do a specific in-game task.
For example, the intensity of pressing the L2 and R2 buttons would increase as you progress through pulling the strings of a bow.
3. Battery Life
What used to be a setback for the earlier versions of controllers has now been improved for this one. The DualSense controller of PS5 can offer around 12 hours of non-stop gaming sessions for the gamers. Moreover, this stretched session is when you incorporate the heavy use of all the newly added features.
4. Totally New Inbuilt Microphone
Lastly, it has an added high-quality in-built microphone that eliminates the use of headsets for lighter sessions. If you want to enjoy the small sessions without including the serious in-game comms, it is perfect for the situation.
Besides, the makers have replaced the Share button with the Create, which is another perk. This Create button can do much more with its new Creation Studio for better control over Screengrabs & Captured Videos.
Does DualSense Haptic Feedback Work with PC Games?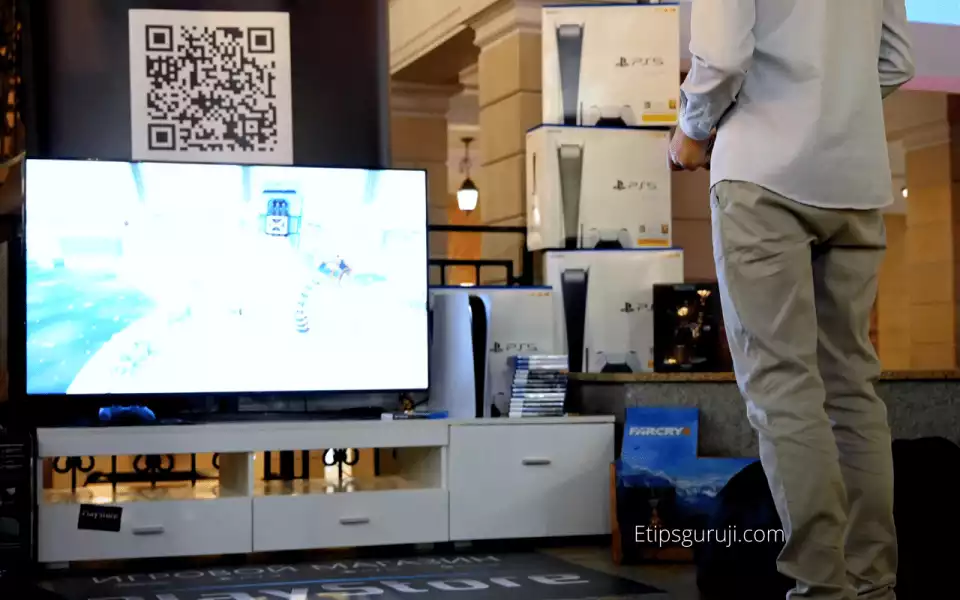 Yes, the haptics work for the better part of it on PC gaming, usually depending on the gaming title that one engages with at the moment. Steam is the widely used platform to play games on PC as it incorporates many big titles. Metro Exodus was the first game announced to be supporting the haptics and adaptive triggers of PS5 DualSense, confirmed by Valve.
It means that the gaming industry is adapting to this new immersive technology of Sony and advocating innovative tech. COD: Black Ops Cold War, F1 2021 are some other games utilizing the DualSense on PC. Indeed, many PC games cannot utilize its unique features, but some recent and upcoming launches are capable.
PC Games Supporting the DualSense Controller
Here is the list of Games that officially support the DualSense Immersive Tech.
| Game Title | In-depth Haptics | Adaptive Trigger |
| --- | --- | --- |
| Assasin's Creed: Valhalla | Yes | Yes |
| Metro Exodus Enhanced Edition | Yes  | Yes |
| COD: Black Ops Cold War | No | Yes |
| Dying Light 2 Stay Human Both | Yes | Yes |
| Death Loop | Yes | Yes |
| Far Cry 6 | Yes  | Yes |
| Alan Wake Remastered | No | Yes |
| Diablo 2 | Yes | No |
How to Connect my DualSense with Steam on PC?
Here is how to connect the PS5 Controller to Steam for gamers fancying the DualSense.
At first, open Steam on your PC with the "Big Picture Mode" for better visuals & compatibility.
Further, connect the DualSense Controller to your PC via a Wired or Wireless (Bluetooth) connection.
After successful connection Steam will display a notification saying "Generic controller being connected" and advise to configure the same.
Otherwise, you can always navigate via this chain; Tap Steam > Settings > Controller > General Controller Settings.
Here, choose the connected controller and tap on "Define Layout".
Save the Device name as you deem fit to recognize it easily afterward.
Important Note: It might sound ironic, but you may need to disable the PlayStation Controller support on Steam to be able to use DualSense features to their full potential. Steam seems to prioritize compatibility over native support for gaming features. Many DualSense users have confirmed it with the Metro Exodus game, where disabling the support for the controller fixes everything.
The PlayStation5 DualSense Controller is the best immersive tech that Sony has ever brought in this domain. To be honest, if games were to ever use this innovation to its full potential, no wonder! It would impress in every way.
Read More: