9 Chrome Extensions for Proxy For Better Security and Enhanced Browsing Experience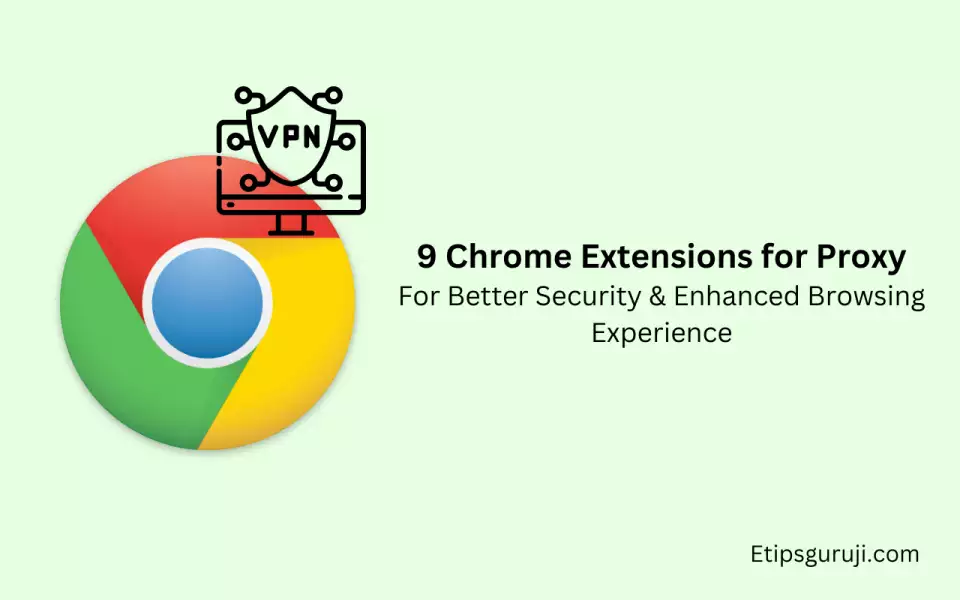 Browsing the internet can sometimes feel like walking through a minefield. Cyber threats lurk around every corner, and some content may be out of reach due to pesky geo-restrictions.
However, with the right tools, you can bolster your online security and break free of digital borders.
One such set of tools are proxy extensions for Chrome.
Today, we're going to explore six powerful extensions that can revolutionize your browsing experience.
Essential Chrome Extensions for Proxy
There are nine chrome extensions for proxy that you can use in you desktop and laptop pc with chrome browser:
1. Windscribe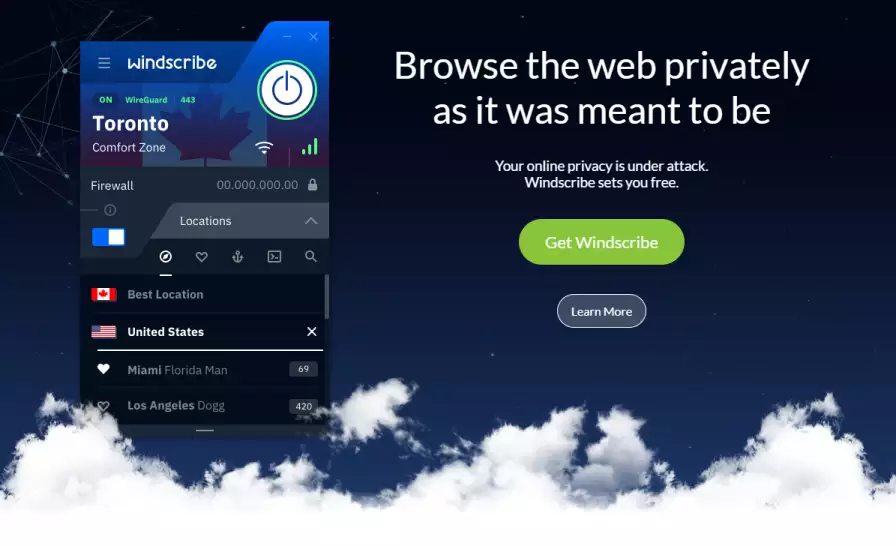 To kick things off, let's talk about Windscribe. This Chrome extension offers both VPN and proxy services, making it a double threat in the world of online security.
With Windscribe, you can:
Connect to a proxy server to mask your IP address
Bypass ISP restrictions
Unblock streaming services
The beauty of Windscribe lies in its user-friendly interface. A few clicks are all it takes to safeguard your browsing. Whether you're looking to access your favorite show on a foreign streaming platform or just protect your digital footprint, Windscribe is a solid choice.
Pros:
User-friendly interface
Double functionality with VPN and proxy services
Great for unblocking content
Cons:
Some premium features require a subscription
Download from Chrome Web Store: Windscribe – Free Proxy and Ad Blocker
2. ExpressVPN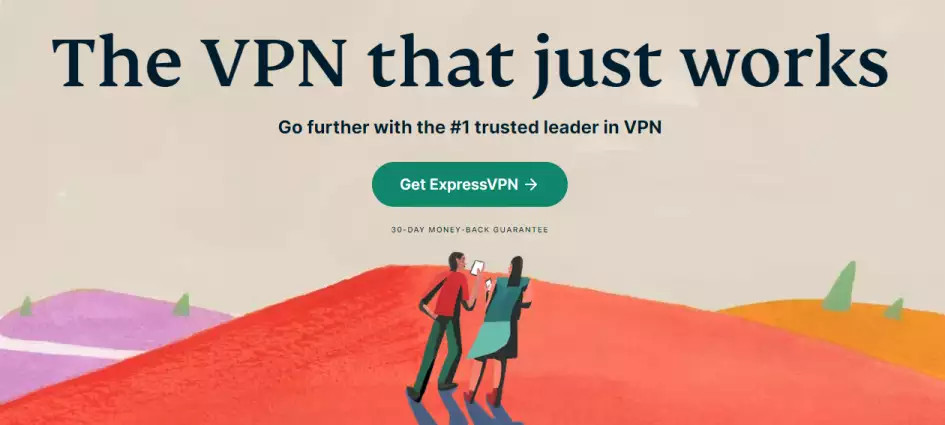 Next up, we have ExpressVPN. This extension is a powerhouse in the realm of online privacy.
ExpressVPN offers:
Robust security features
A vast network of proxy servers worldwide
Strong encryption
This extension is an ideal choice for users who value their privacy and wish to access blocked content. It's renowned for its top-notch security protocols and broad server network, making it a top pick for many users.
Pros:
Strong security features
Large server network
Great for privacy and unblocking content
Cons:
Requires a paid subscription
Download from Chrome Web Store: ExpressVPN: VPN proxy for a better internet
3. NordVPN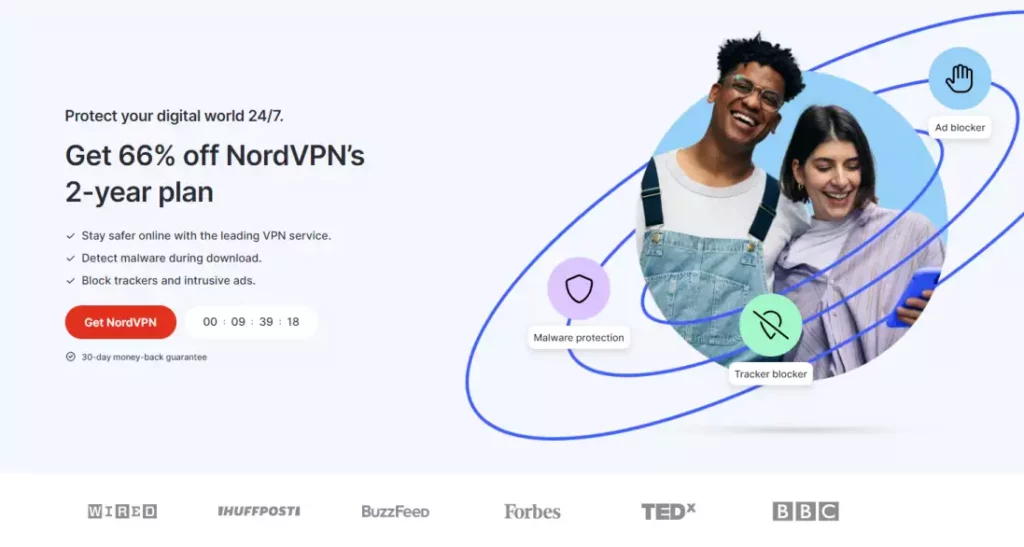 NordVPN is another well-known name in the cyber-security sphere. As with its main service, NordVPN's Chrome extension doesn't disappoint.
NordVPN offers:
Advanced cybersecurity features
A function to block malicious websites, ads, and trackers
A feature to easily switch between proxy servers
What makes NordVPN stand out is its CyberSec feature, which is like having a digital bodyguard while you browse. It provides a secure, private browsing experience and is perfect for users looking to beef up their online security.
Pros:
Comprehensive cybersecurity features
Easy to switch between servers
Blocks harmful online elements
Cons:
Some features require a paid subscription
Download from Chrome Web Store: NordVPN – VPN Proxy for Privacy and Security
4. CyberGhost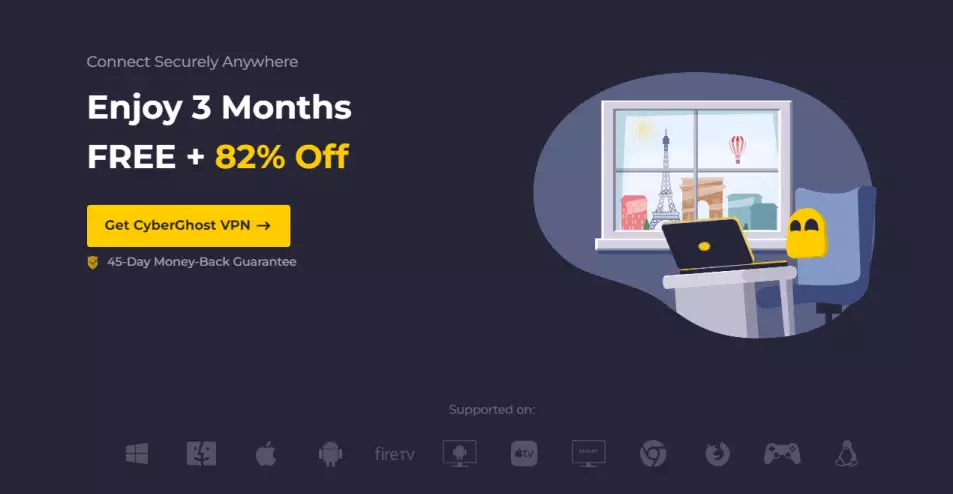 CyberGhost's Chrome extension is another fantastic option for proxy services.
The CyberGhost extension provides:
Access to a global network of proxy servers
WebRTC leak prevention
Ad-blocking features
This extension is a strong contender when it comes to ease of use. It focuses on security, providing access to a global network of servers. It's an excellent tool for users seeking a simple yet secure online browsing experience.
Pros:
User-friendly
Robust security features
Access to a global server network
Cons:
Some premium features require a subscription
Download from Chrome Web Store: Stay secure with CyberGhost VPN Free Proxy
5. Surfshark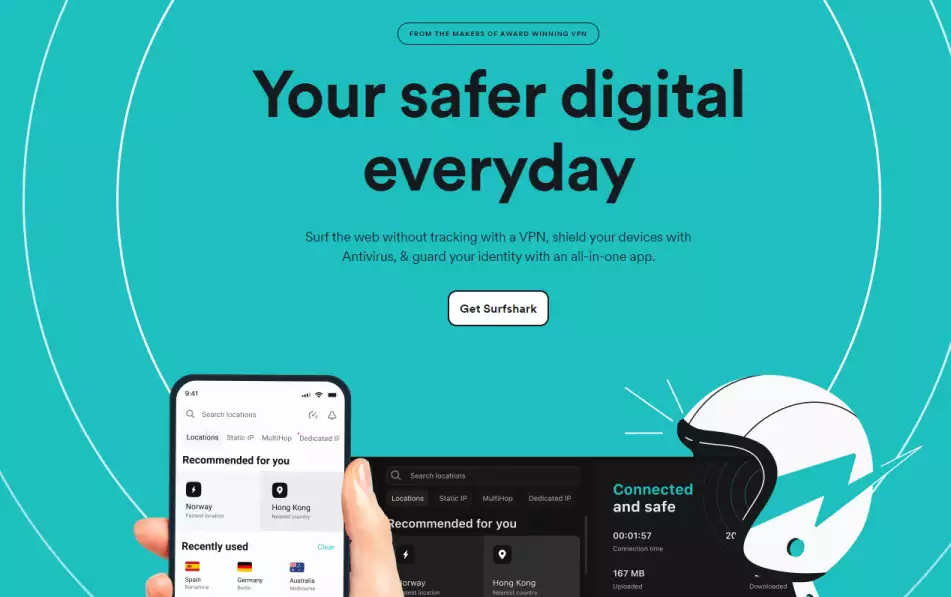 Our fifth extension, Surfshark, offers reliable proxy services alongside its highly-rated VPN.
Surfshark's features include:
A CleanWeb function that blocks ads, trackers, and malware
Prevention of data leaks
Access to numerous proxy servers worldwide
Surfshark's Chrome extension is a valuable asset in the fight against online threats. By blocking unwanted elements and preventing data leaks, it offers a clean and secure browsing experience.
Pros:
Advanced security features
Prevents data leaks
Blocks ads, trackers, and malware
Cons:
Requires a subscription for premium features
Download from Chrome Web Store: Surfshark VPN Extension
6. Private Internet Access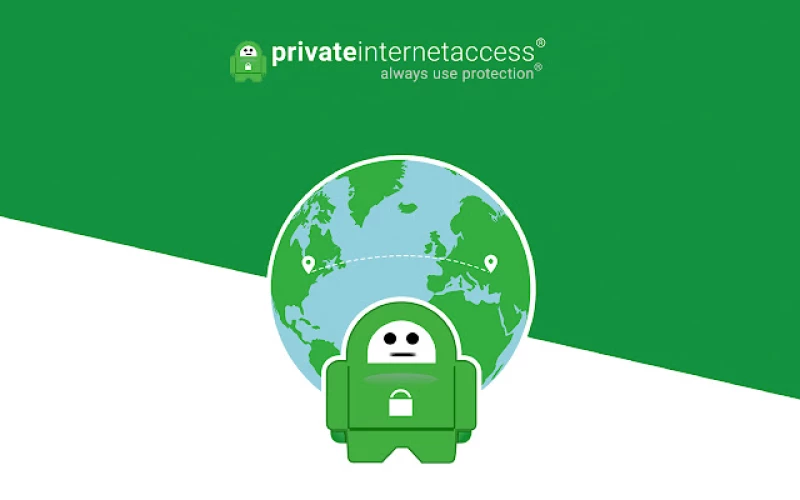 The sixth is Private Internet Access (PIA). This extension is known for its robust security features and accessible interface.
PIA offers:
The ability to block third-party cookies and other tracking devices
An automatic HTTPS redirection feature
Access to numerous global proxy servers
PIA is a fantastic choice for users who prioritize privacy. Its ability to block tracking devices and third-party cookies ensures your browsing habits remain yours alone.
Pros:
Comprehensive security and privacy features
User-friendly interface
Global server network access
Cons:
Some features require a subscription
Download from Chrome Web Store: Private Internet Access
7. Oxylabs Proxy Extension
Moving on, we have Oxylabs. This Chrome extension is designed primarily for businesses and individuals who need to collect web data at scale.
Oxylabs provides:
A robust infrastructure that's perfect for web scraping
High anonymity level
Access to numerous global proxy servers
This tool is a web scraper's dream. With an infrastructure built for large-scale operations, Oxylabs provides high anonymity and extensive server access, making it a powerful choice for businesses and data collectors.
Pros:
Excellent for large-scale web scraping
High level of anonymity
Extensive server network
Cons:
More suited for businesses and less for personal use
Download from Chrome Web Store: Oxylabs Proxy Extension
8. Hola VPN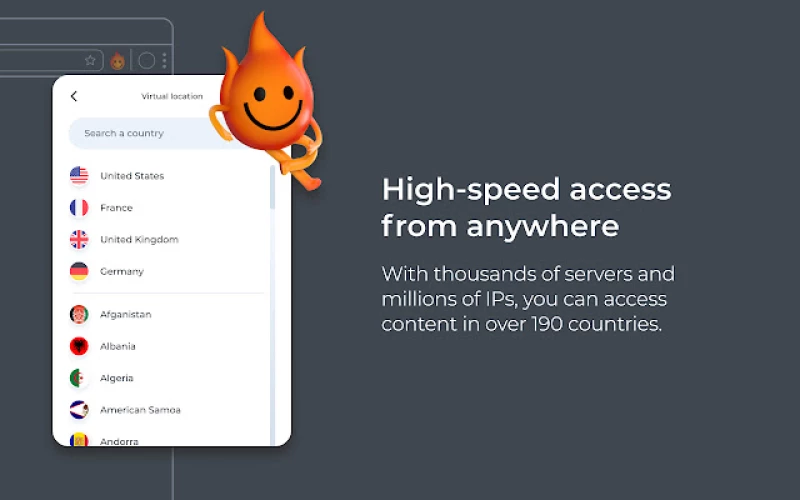 Next, let's talk about Hola VPN. This free Chrome extension offers both VPN and proxy services to its users.
Hola VPN provides:
An easy-to-use interface
Peer-to-peer (P2P) proxy service
Access to geo-restricted content
Hola VPN is unique in its peer-to-peer service offering. It's excellent for users seeking a straightforward, free tool for accessing geo-restricted content and browsing the web with a layer of anonymity.
Pros:
Free to use
Easy to use interface
Access to geo-restricted content
Cons:
The peer-to-peer system can be a security concern for some users
Download from Chrome Web Store: Hola VPN – The Website Unblocker
9. UltraSurf Security, Privacy & Unblock VPN

Ultrasurf is another excellent extension that deserves a mention. Initially developed to help internet users in China bypass heavy internet censorship, this tool has grown to be a global asset.
Ultrasurf offers:
High level of privacy and security
Access to geo-restricted content
User-friendly interface
Ultrasurf is a great tool for those living in regions with internet restrictions, or for anyone looking to enhance their online privacy. With a user-friendly interface and robust security features, this extension is a top pick for many.
Pros:
High level of security and privacy
Access to blocked content
User-friendly interface
Cons:
May not have as many features as some other options
Download from Chrome Web Store: UltraSurf Security, Privacy & Unblock VPN
VPNs vs Proxies Chrome Extensions
Before we delve deeper into proxies, let's examine VPNs and how they compare to proxies.
Pros and Cons of VPNs
VPNs, or Virtual Private Networks, have their own set of advantages and drawbacks.
Benefits of using VPNs:
High-level privacy: VPNs hide your IP address and encrypt all your internet traffic.
Access to geo-blocked content: VPNs can bypass geographical restrictions.
Safe Wi-Fi use: VPNs provide a secure connection, even on public Wi-Fi networks.
Drawbacks of using VPNs:
May slow down internet speed: Because your data is being encrypted and routed through another server, it can slow down your connection.
Some VPNs keep logs: Not all VPN providers have a strict no-logs policy. Some might store user data.
Can be blocked: Some websites and services, like Netflix, can block VPNs.
Pros and Cons of Proxies
On the other hand, proxies also come with their own benefits and drawbacks.
Benefits of using Proxies:
Anonymity: Proxies can hide your IP address, providing anonymity.
Faster than VPNs: Since proxies don't encrypt data like VPNs, they can offer faster speeds.
Bypass geo-restrictions: Like VPNs, proxies can also bypass geographic restrictions.
Drawbacks of using Proxies:
Limited security: Proxies don't encrypt your data, which makes them less secure than VPNs.
Not suitable for all activities: Proxies are not recommended for activities that require a high level of security, like online banking.
Comparisons Among Setting Up and Managing Proxies Chrome Extensions
A. Proxy Manager
There are several proxy managers available to help you navigate the proxy landscape. Two popular ones are Proxy Switcher and Manager and Proxy SwitchyOmega.
These tools offer:
Seamless switching between proxies
Auto-switching based on preset rules
Proxy categorization for easy management
These managers make managing multiple proxies a breeze. They're perfect for those who work with numerous proxies and need to switch between them efficiently.
2. Manual Configuration
If you prefer a more hands-on approach, you can manually configure your Chrome proxy settings. Here's a step-by-step guide:
Open the Chrome menu and go to Settings.
Scroll down and select Advanced.
Under the System section, click on "Open your computer's proxy settings."
From there, you can add, modify, or remove proxy servers.
Browser Compatibility and Device Support
Regardless of the device you use, it's crucial to ensure that your chosen proxy extension is compatible and offers robust support.
A. Chromebook
For Chromebook users, the Chrome Web Store offers a variety of proxy extensions. You can use any extension mentioned earlier in the article as all are compatible with Chromebooks.
However, keep in mind that performance and features may differ from other platforms due to the unique Chrome OS.
B. PC and Mac
The great news for PC and Mac users is that there is a plethora of proxy extensions available. Notable ones include ExpressVPN, NordVPN, Surfshark, CyberGhost, and Private Internet Access.
These popular VPN extensions are loaded with features like:
Military-grade encryption to ensure security
A vast network of servers around the globe for seamless browsing
Zero-logs policy to maintain user privacy
Additionally, specialized proxy managers like FoxyProxy Standard and Proxy Switcher and Manager can help manage and switch proxies on the fly. These tools simplify the process of using multiple proxies, making it hassle-free.
Performance and Online Privacy Among Proxy Chrome Extensions
The performance of VPN extensions and their impact on online privacy are critical aspects to consider.
A. Online Privacy and Anonymity
The importance of online privacy and anonymity can't be overstated, and VPN extensions like ExpressVPN, ZenMate VPN, and FoxyProxy Standard play a pivotal role in ensuring this. They:
Hide your IP address, maintaining anonymity
Encrypt your traffic, keeping your online activities private
Offer a strict no-logs policy, ensuring no record of your internet history
B. Security and Blocking Features
A VPN extension's security features are equally as important as its privacy aspects. In addition, features like ad-blockers, tracking protection, and protection against WebRTC leaks enhance your browsing experience and offer additional layers of security.
Ad-blockers clean up your browsing experience by preventing intrusive and potentially harmful ads. Tracking protection shields you from being tracked by cookies, ensuring that your online habits stay private.
Protection against WebRTC leaks prevents your real IP address from being exposed, even if WebRTC data gets leaked.
Cost and Free Services
While free VPN services may seem appealing due to their zero-cost nature, they often come with limitations.
Pros of Free VPN Services:
No upfront payment required
Suitable for occasional, non-intensive use
Cons of Free VPN Services:
Often have data limitations
May lack advanced security and privacy features
Sometimes slow due to overcrowded servers
In contrast, paid VPN services, while requiring a subscription fee, offer:
Unlimited data
Advanced security and privacy features
Faster speeds and more reliable connections
It all boils down to your needs. If you need a VPN for occasional use and don't mind the limitations, a free VPN might suffice. However, for regular or intensive use, a paid VPN is generally a better choice.
Live Chat Support
Customer service plays a critical role in resolving technical issues and answering queries, and nothing beats live chat support. Among various VPN providers, ExpressVPN stands out for its efficient live chat support.
Available 24/7, it ensures you get help whenever you need it, making the overall user experience smooth and enjoyable.