11 Jobs that Involve Networking Skills: With Responsibilities and Skills Required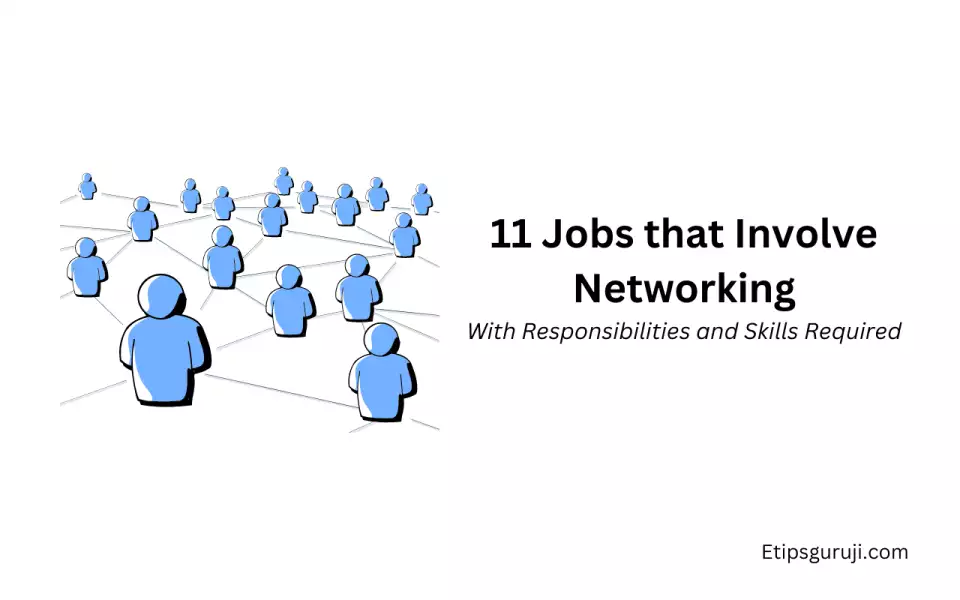 1. IT Network Administrator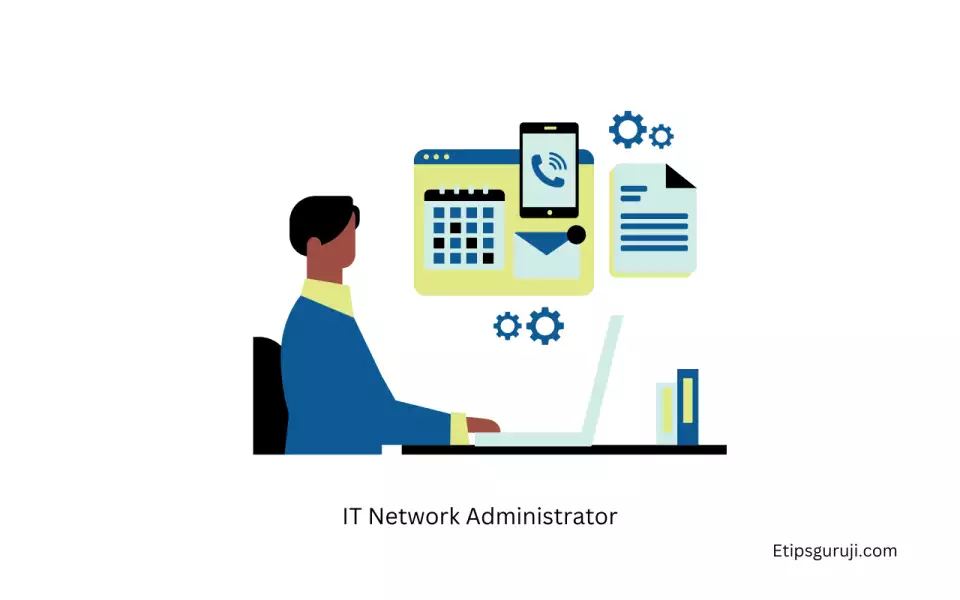 As an IT Network Administrator, you're the lifeline of an organization's communication and data sharing system. Your job entails making sure the network infrastructure operates smoothly, and everyone connected to it can easily access and share information. Let's dig deeper:
Responsibilities
As an IT Network Administrator, your day-to-day activities involve:
Designing and maintaining an organization's network infrastructure: This ranges from installing hardware and software, setting up user accounts, to handling large-scale networking systems.
Troubleshooting any network issues: If someone can't access their email or the organization's database isn't available, it's your responsibility to find out why and fix it.
Ensuring the integrity and safety of the network through proper security measures: This means constantly monitoring for suspicious activities and setting up protective barriers against threats like malware and hackers.
Skills required
What's the toolkit you need to be an effective IT Network Administrator? Here's what:
Excellent understanding of networking protocols: From TCP/IP to DNS, you'll need to be familiar with these building blocks of internet communication.
Proficiency in configuring, managing and maintaining network devices: Think routers, switches, firewalls, and more.
Knowledge of network security practices: Today's cyber environment is full of threats. Having a solid grounding in network security is crucial.
2. Sales Representative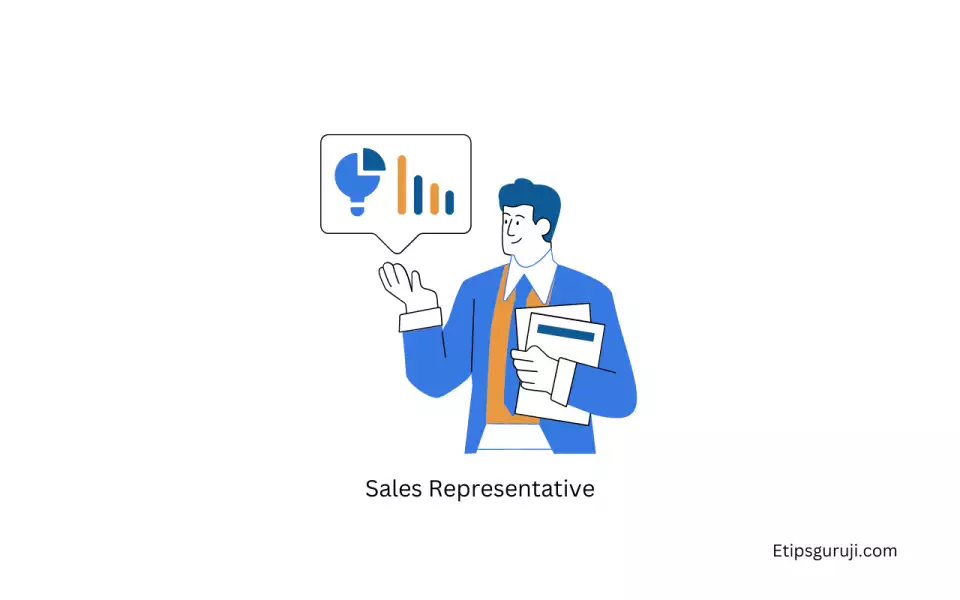 As a Sales Representative, you're the driver of business growth. Your mastery of networking helps you find potential clients, build relationships, and ultimately, close deals.
Responsibilities
Here's what a typical day might look like for you as a Sales Representative:
Identifying potential clients through networking opportunities: This could be at industry events, social gatherings, or even through social media.
Building and maintaining relationships with clients and prospects: The more trust you build with your clients, the more likely they are to do business with you.
Meeting and exceeding sales targets: It's all about the numbers in sales. Your ability to meet and exceed the goals set for you is a major determinant of your success.
Skills required
What does it take to excel in sales? Here are some essential skills:
Excellent communication and persuasion skills: The ability to clearly communicate the value of your product or service, and convince prospects to buy is key.
Ability to build rapport and engage with diverse groups of people: You'll encounter a variety of people in your networking endeavors. Being able to connect with them is crucial.
Proficiency in sales techniques and strategies: From consultative selling to solution selling, there's a range of approaches to making a sale. Familiarity with these techniques can be very useful.
3. Public Relations Specialist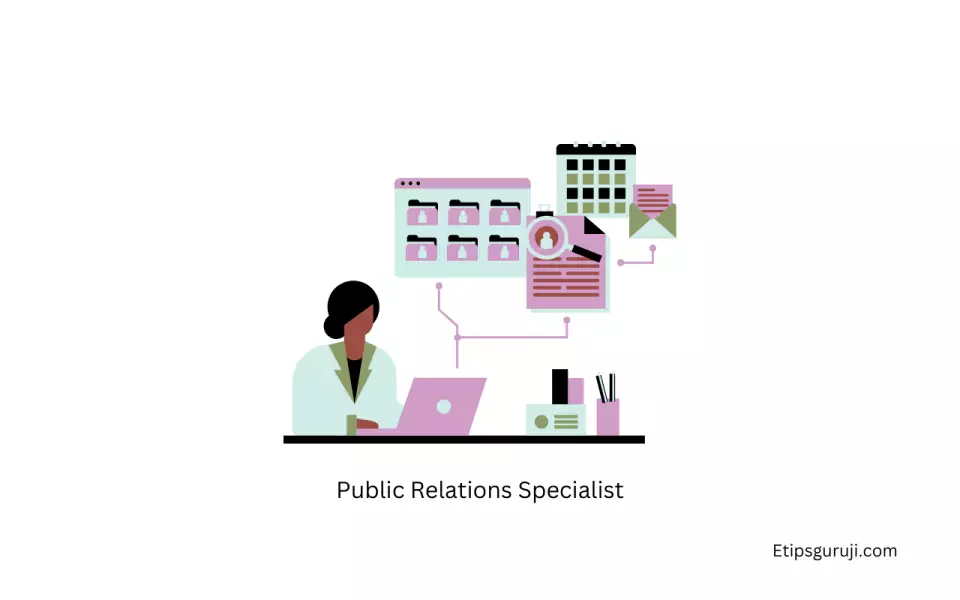 As a Public Relations Specialist, you're an organization's image builder and reputation protector. You liaise with the media, coordinate events, and craft messages that create positive public perceptions.
Responsibilities
So, what does a day in the life of a Public Relations Specialist look like?
Building and maintaining relationships with media personnel: Reporters, journalists, bloggers – these are your allies in getting the word out about your organization.
Planning and coordinating events for networking: Events provide a platform for your organization to connect with its audience. Planning and coordinating such events is part of your role.
Creating positive public perceptions for their clients or organization: This could be through press releases, social media campaigns, or interviews with key people in your organization.
Skills required
What are the skills that make a successful Public Relations Specialist? Let's take a look:
Excellent verbal and written communication skills: Your words shape public opinion. Being able to craft compelling messages is critical.
Creativity in promoting positive public image: From designing eye-catching media materials to organizing unforgettable events, creativity is your secret weapon.
Understanding of media relations and digital media strategies: Knowing how to engage the media and leverage digital platforms for public relations is essential in today's world.
4. Recruiter and Networking Skills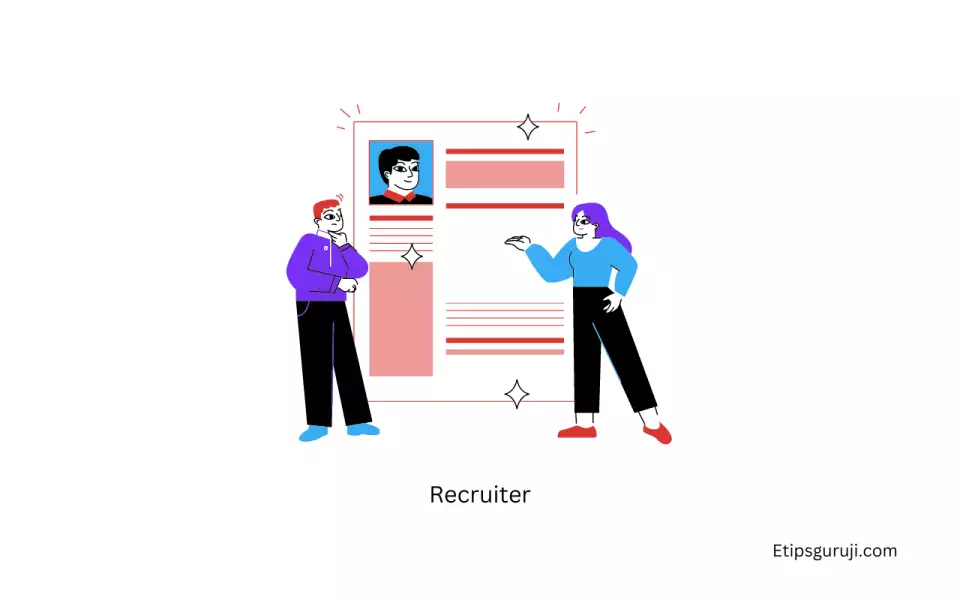 As a Recruiter, you're a matchmaker of sorts. You connect employers with the talent they need to drive their businesses forward.
Responsibilities
What does being a Recruiter entail? Here's a snapshot:
Building a network of potential job candidates: Whether through social media, job fairs, or other platforms, you're always on the lookout for talent.
Connecting employers with suitable candidates: Once you have a pool of candidates, your next job is to match them with the right employers.
Attending career fairs and networking events: These events are your hunting ground for new talent.
Skills required
What do you need to be a top-notch Recruiter? These are the skills you'll need:
Excellent interpersonal and communication skills: You'll be dealing with people a lot – both employers and job candidates. Being able to effectively communicate with them is key.
Proficiency in applicant tracking software: Technology is your friend in managing and sifting through numerous job applications.
Ability to understand specific job requirements and candidate fit: Each employer and job candidate is unique. Understanding their needs and making the right match is a skill that sets top recruiters apart.
5. Venture Capitalist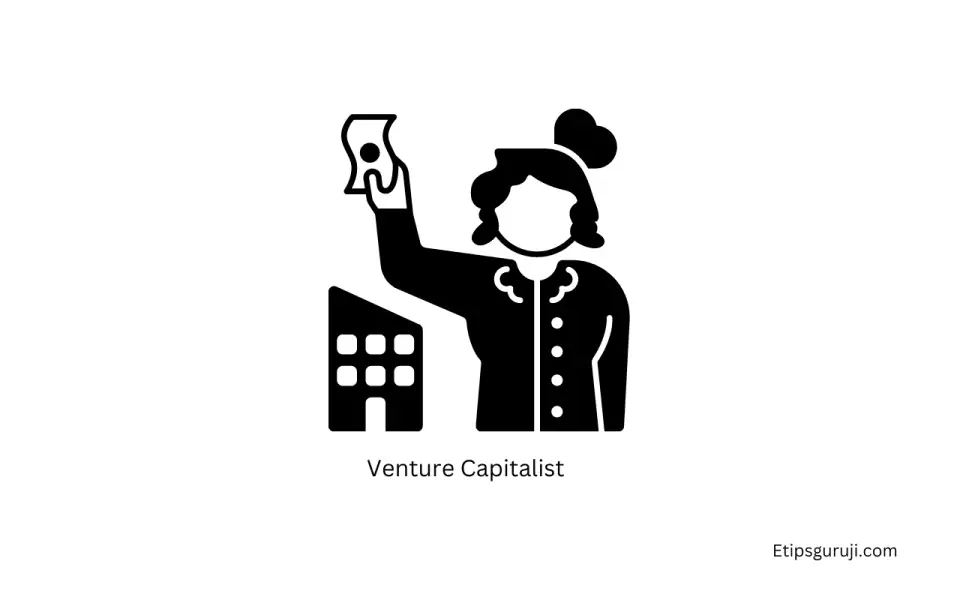 As a Venture Capitalist, you're at the forefront of economic growth and innovation. You have the enviable task of spotting the next big thing in business and helping it grow. Your networking skills play a pivotal role in finding potential startups and nurturing their growth.
Responsibilities
If you're a Venture Capitalist, here's what a day in your life might look like:
Building a broad network to source potential investment opportunities: This involves frequenting startup events, tapping into entrepreneur communities, and even reaching out to incubators and accelerators.
Evaluating the potential of startups for investment: Once you've found potential startups, you need to assess them for viability and potential return on investment.
Managing relationships with founders and startup teams: From initial contact to potentially years-long partnerships, maintaining strong relationships with the entrepreneurs you invest in is key.
Skills required
So, what does it take to excel in the venture capital world? Here are the critical skills:
Strong financial analysis and business evaluation skills: To spot high-potential startups, you need to be able to understand their financials and business models.
Excellent networking and relationship building abilities: The more extensive your network, the more opportunities you have to find investment-worthy startups.
Understanding of market trends and startup ecosystems: Knowing what's hot and what's not can give you a leg up in finding promising startups early.
6. Conference Planner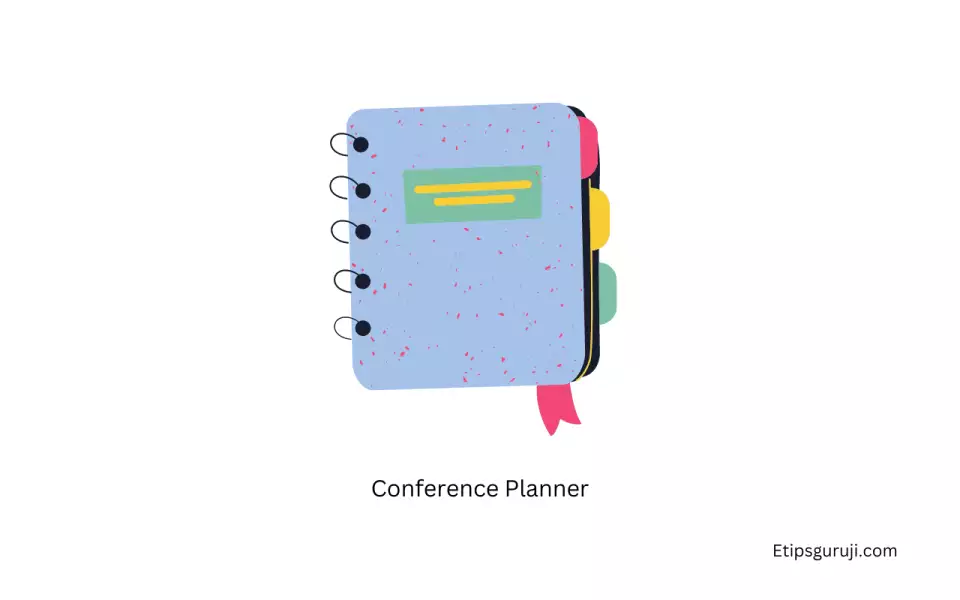 As a Conference Planner, you're the maestro of important gatherings. Your job is to ensure that everything comes together perfectly when it's showtime. Networking is key to finding the right people and resources to make every event a success.
Responsibilities
Here's a look at the responsibilities of a Conference Planner:
Developing relationships with vendors and stakeholders: This includes everyone from the venue staff to the guest speakers.
Planning and coordinating conferences and events: This involves everything from setting the agenda to coordinating logistics.
Utilizing networks to create successful, well-attended events: The larger your network, the more attendees you can attract, and the more resources you have to pull off a great event.
Skills required
What do you need to shine as a Conference Planner? Here's a list:
Strong organization and planning skills: There are a million details to manage when planning a conference. Organization and meticulous planning are essential.
Excellent communication and negotiation abilities: You'll need to negotiate deals with vendors and communicate effectively with a wide range of people.
Understanding of event marketing and logistics: This includes everything from promoting your event to ensuring the venue is set up correctly.
7. Corporate Lawyer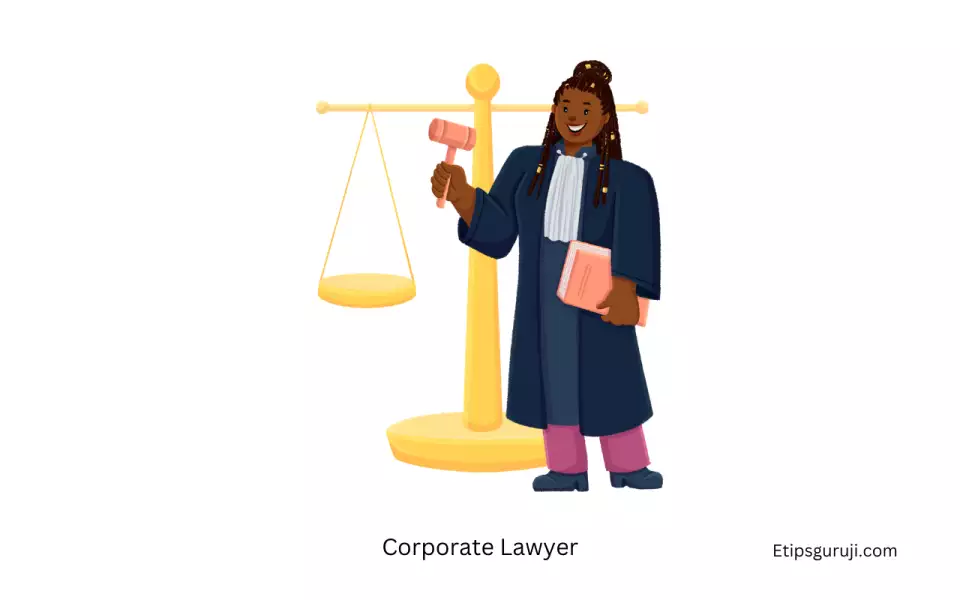 As a Corporate Lawyer, you're both a protector and a guide. Your networking skills are key to building a client base and connecting with other legal professionals.
Responsibilities
Here's what a Corporate Lawyer's day might look like:
Networking with potential clients and other legal professionals: Whether at industry events or through social media, you're always building your network.
Providing legal advice and services to corporate clients: This could range from drafting contracts to advising on mergers and acquisitions.
Representing clients in legal proceedings: If a dispute ends up in court, you'll be there to defend your client's interests.
Skills required
What does it take to be a successful Corporate Lawyer? Here are the key skills:
Strong legal knowledge and research abilities: You need to stay updated on laws and regulations that affect your clients.
Excellent interpersonal and negotiation skills: Whether it's negotiating a deal or discussing a case with a client, effective communication and negotiation are key.
Understanding of corporate governance and regulations: This will enable you to provide the right advice to your clients.
8. Real Estate Agent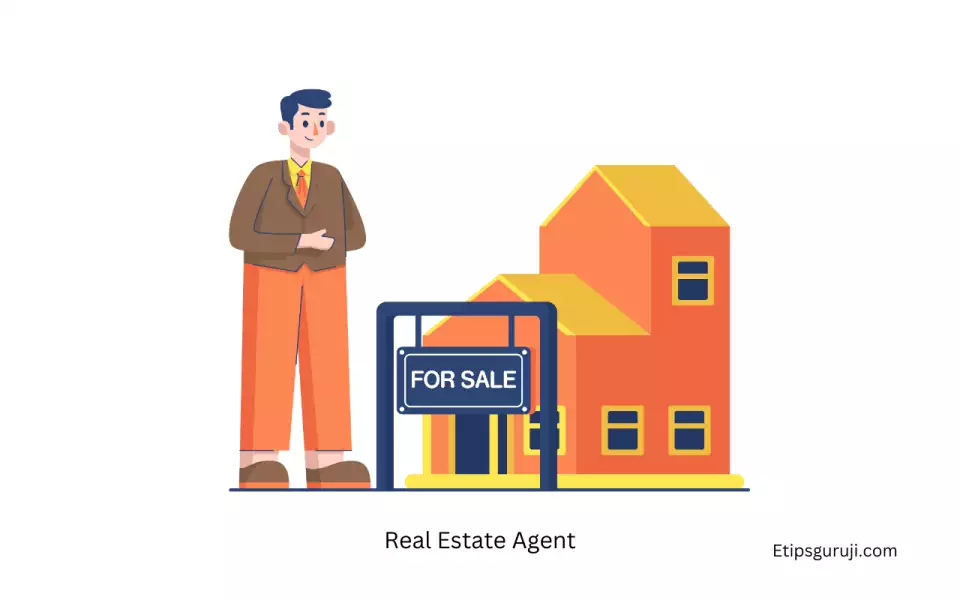 As a Real Estate Agent, you're the key that unlocks people's dream homes and profitable investments. Your networking abilities help you connect buyers and sellers, and make the right matches.
Responsibilities
Here are some of the key responsibilities of a Real Estate Agent:
Building networks with potential buyers and sellers: This could involve attending local community events, developing an online presence, or even hosting open houses.
Promoting property sales on advertisement media and listing services: This includes using online platforms, print media, and even your personal network to advertise properties.
Conducting house tours for clients: This provides an opportunity for buyers to visualize their future home and for sellers to show off their property.
Skills required
To be a successful Real Estate Agent, you need the following skills:
Excellent negotiation and sales skills: This allows you to get the best deal for your clients and close sales effectively.
Ability to create effective property listings: A well-crafted listing can attract potential buyers and expedite sales.
Understanding of local real estate markets: This knowledge helps you guide your clients through their buying or selling journey.
9. Lobbyist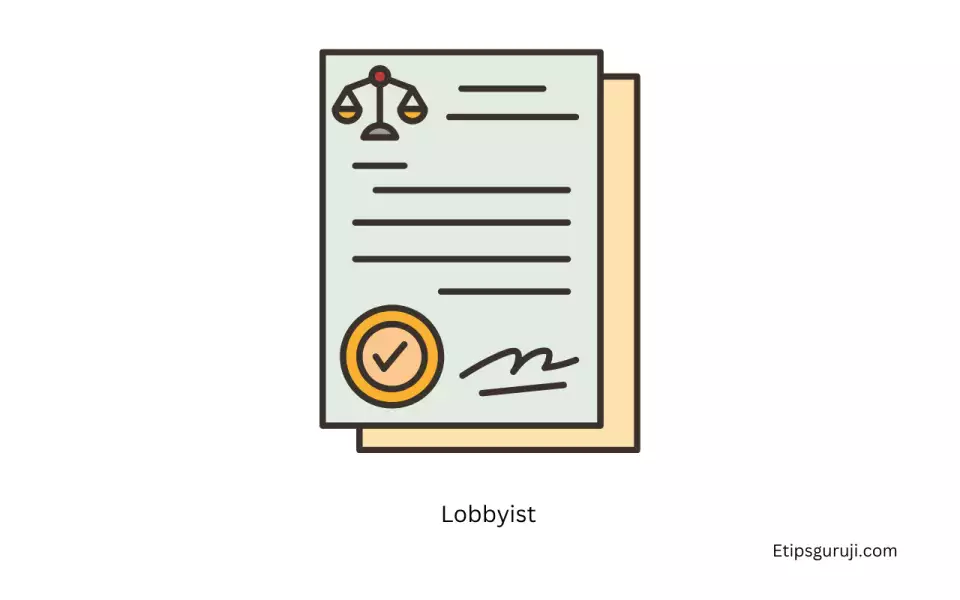 As a Lobbyist, you're an influencer in the world of policy and legislation. Your networking skills help you connect with key decision-makers and advocate for the interests of your clients.
Responsibilities
A Lobbyist's job involves:
Building and maintaining networks with government officials and decision-makers: These connections are key to advancing your client's interests.
Advocating for legislative changes that benefit their clients: This involves presenting your client's case to decision-makers in a persuasive manner.
Analyzing and monitoring legislative developments: Staying abreast of changes helps you seize opportunities and mitigate threats for your clients.
Skills required
To be an effective Lobbyist, you need the following skills:
Strong persuasion and advocacy abilities: You need to be able to argue convincingly on behalf of your clients.
Excellent understanding of legislative processes: This helps you navigate the corridors of power and know when and how to push for your client's interests.
Ability to develop and implement lobbying strategies: A well-crafted strategy increases your chances of achieving your client's goals.
10. Management Consultant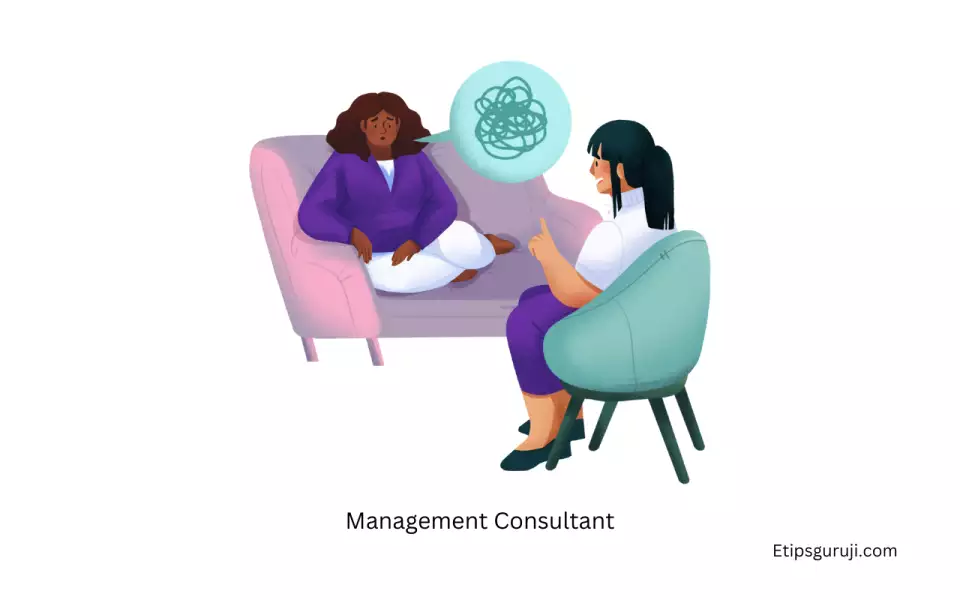 As a Management Consultant, you're the doctor for businesses. Your networking skills help you connect with potential clients and industry professionals who can provide valuable insights for your work.
Responsibilities
As a Management Consultant, your tasks include:
Networking with potential clients and industry professionals: Building relationships is key to expanding your client base and staying updated on industry trends.
Providing strategic advice to improve business operations and performance: You analyze the client's business and provide recommendations for improvement.
Conducting business analysis and proposing solutions: This involves assessing the client's business and identifying ways to solve their problems or improve their performance.
Skills required
Here are the key skills you need as a Management Consultant:
Strong analytical and problem-solving skills: You need to be able to dissect complex business problems and come up with effective solutions.
Excellent communication and persuasion abilities: Your recommendations are only as good as your ability to convince clients to implement them.
Understanding of business strategy and operations: A broad understanding of business helps you provide practical, effective advice to clients.
11. Digital Marketer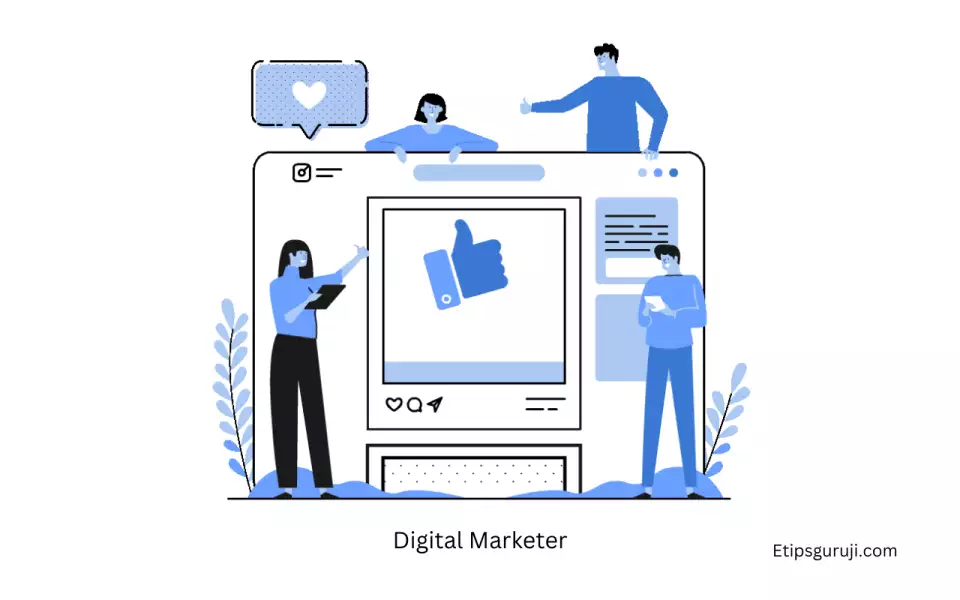 As a Digital Marketer, you're a storyteller in the digital realm. Your ability to build networks online can amplify your message and drive results for your campaigns.
Responsibilities
A Digital Marketer's responsibilities include:
Building online networks through social media platforms: This can help you reach a larger audience and engage with them effectively.
Planning and executing digital marketing campaigns: This involves creating compelling content, choosing the right channels, and setting campaign goals.
Analyzing and reporting on campaign performance: This helps you refine your campaigns and demonstrate results.
Skills required
To be a successful Digital Marketer, these are the skills you need:
Strong knowledge of digital marketing platforms and strategies: This enables you to leverage different platforms and tactics for your campaigns.
Excellent communication and writing skills: Whether it's a social media post or a blog article, your ability to communicate effectively is key.
Ability to analyze data and draw meaningful conclusions: This helps you make data-driven decisions and improve your campaigns.