9 Best Chrome Extensions for Remote Desktop: Free and Paid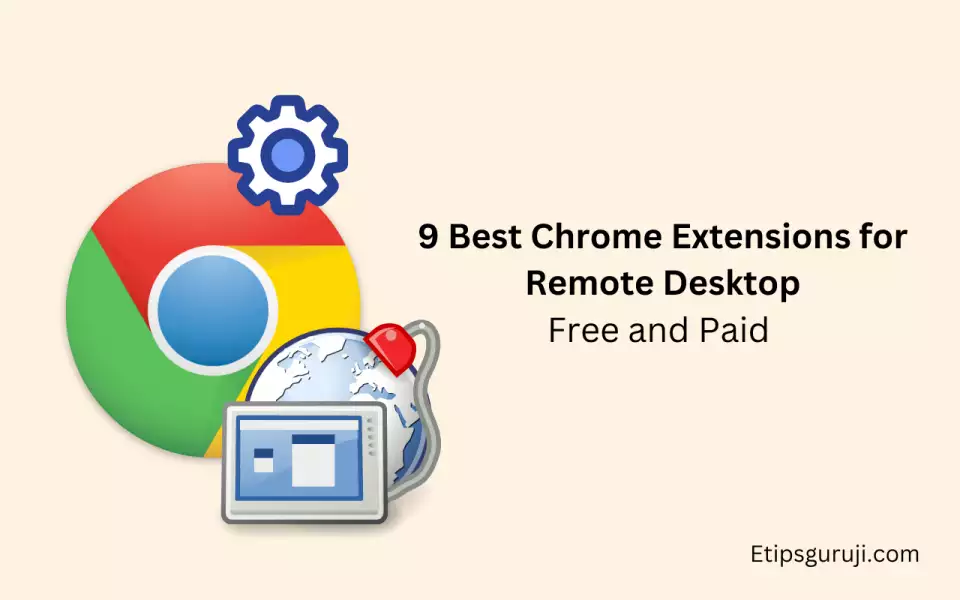 Whether you're an IT professional providing support, an executive working from home, you need to get an software or chrome extension to access a remote desktops.
Here's our list of the top 9 Chrome Extensions for remote desktop access to boost your productivity today.
1. Zoho Assist – FREE Remote Support Tool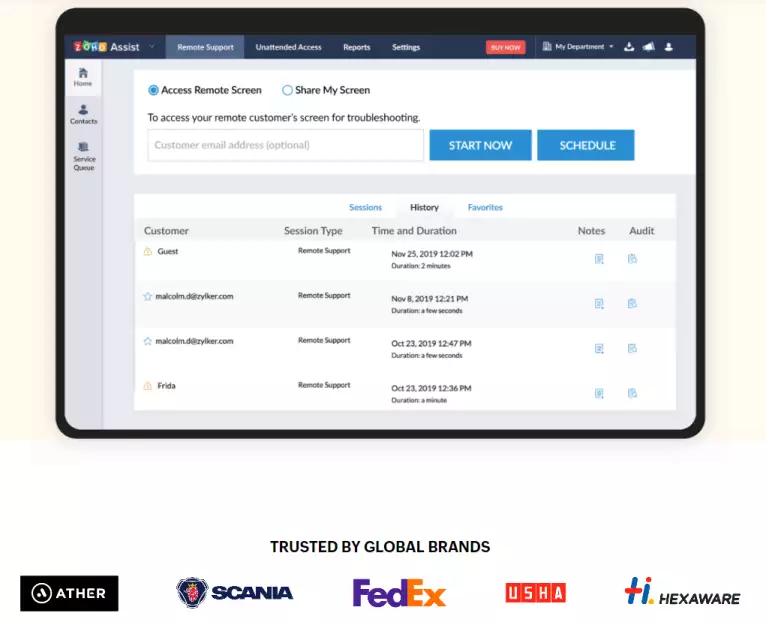 Zoho Assist is a user-friendly remote support and access solution. The Chrome extension enhances its accessibility, allowing you to provide or receive support right through your browser.
Highlight Features:
One-time installation and access: Install once and enjoy uninterrupted service.
Unattended remote support: You can provide support even if the user isn't present at their device.
Supports multiple monitors: If your remote desktop has multiple monitors, Zoho Assist can handle it!
Zoho Assist is worth considering if you need an easy-to-use tool that can provide remote support to multiple devices simultaneously.
Get from Chrome Web Store: Zoho Assit Chrome extension
2. VNC Viewer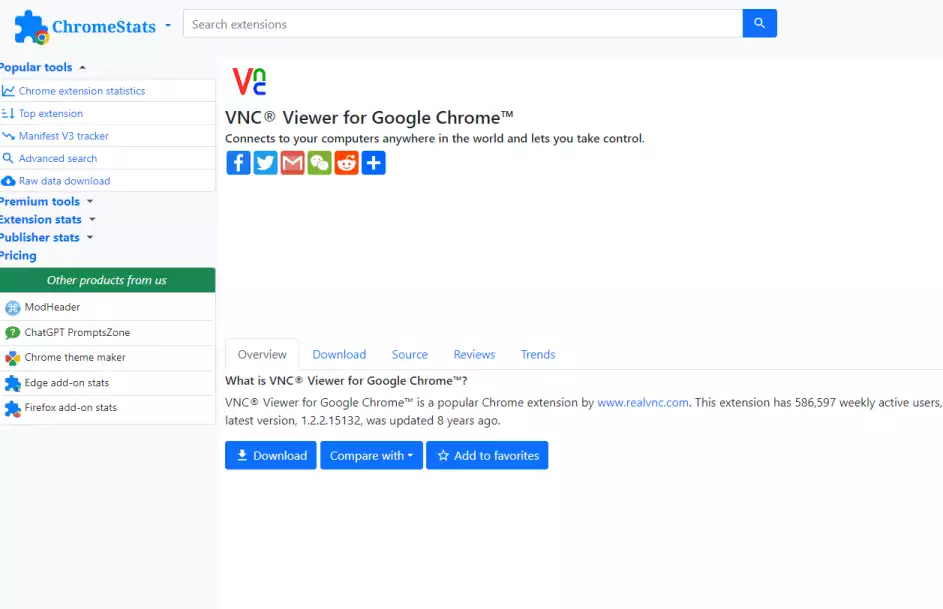 VNC Viewer is a free tool that brings remote desktop functionality to your browser with its Chrome extension.
Highlight Features:
Cross-platform support: Windows, Linux, Mac – VNC Viewer is ready for them all.
Text-based chat feature: Communicate with the remote user without interrupting their session.
Password protection and encryption: Your connections are safe and secure.
Try VNC Viewer if you require compatibility with various platforms and security features to ensure safe remote connections.
Get from Official Website: VNC Viewer
3. Microsoft Teams Chrome Extensions for Remote Desktop

Microsoft Teams is a one-stop-shop for all things collaboration, and its remote desktop feature is no exception. With its Chrome extension, Teams' remote desktop feature is just a click away.
Highlight Features:
Integrated with Office 365: Seamless collaboration with other Office 365 apps.
Audio/video calls and screen sharing: Collaborate effectively with your team.
Secure and compliant data protection: Microsoft's stringent security measures ensure your data's safety.
Consider Microsoft Teams if you're looking for an all-in-one solution that handles communication, collaboration, and remote desktop access.
Get from Chrome Store: Microsoft Teams Extension
4. TeamViewer Chrome Extension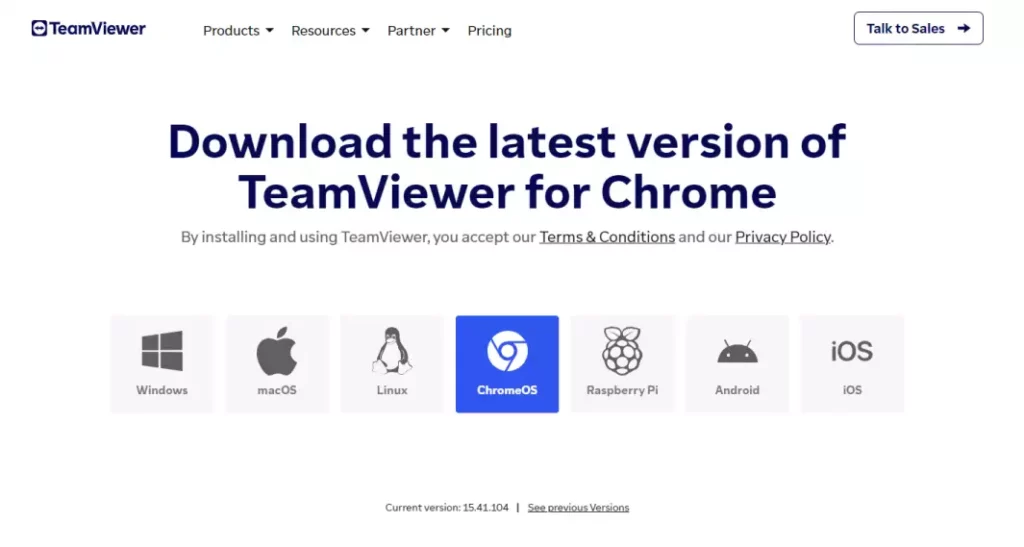 TeamViewer is a well-known name in the remote desktop market. Known for its robust functionality, TeamViewer's Chrome extension is no different.
Highlight Features:
Multi-platform support: Regardless of the device or operating system, TeamViewer has got you covered.
Secure and encrypted data transfer: Your files and information stay secure during transmission.
File transfer and online meetings: A versatile tool, it goes beyond just remote desktop access to offer file transfers and online meeting functionalities.
You should give TeamViewer a shot if you require a wide range of capabilities coupled with strong security features.
Get from Official Website: Teamviewer.com
5. Zoom for Google Chrome

While Zoom is primarily known for video conferencing, it also offers a remote desktop feature. With the Chrome extension, you can access this feature right from your browser.
Highlight Features:
High-quality audio and video: Crystal clear sound and video make communication effortless.
Screen sharing capabilities: Share your screen for better collaboration.
Annotation and whiteboard tools: Enhance your communication with these handy tools.
Consider Zoom if you need powerful video conferencing with remote desktop sharing functionalities.
Get from Chrome Web Store: Zoom Chrome Extension
6. Chrome Remote Desktop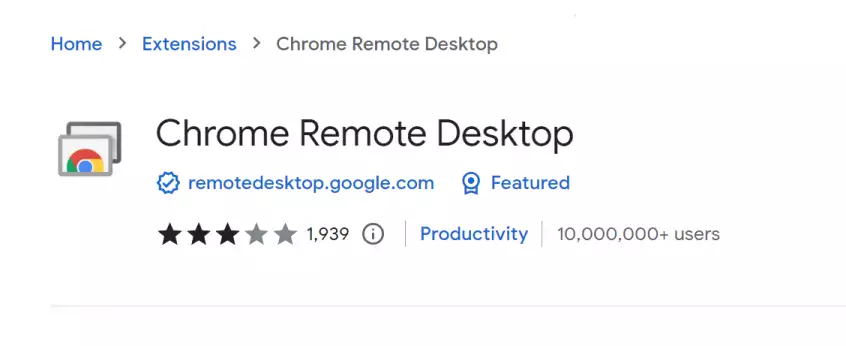 The Chrome Remote Desktop is an extension provided by none other than Google. It allows you to remotely access computers from any device, whether Windows, Mac, Linux, or mobile, as long as you have a Chrome browser.
Highlight Features:
This extension is the ideal choice if you're looking for a simple, reliable remote assistance tool that's backed by Google's stamp of quality.
Get from Chrome Web Store: Chrome Remote Desktop
7. Remote Desktop Client
The Remote Desktop Client is a Chrome extension that simplifies accessing Windows Remote Desktop sessions.
Highlight Features:
Seamless integration with Chrome browser: Designed to work flawlessly with Chrome.
Works with Chrome on all platforms: Windows, Mac, Linux, or ChromeOS, it works everywhere.
Keyboard shortcuts support: Get work done faster with handy shortcuts.
Give Remote Desktop Client a try if you need a straightforward tool to access Windows Remote Desktop sessions from your browser.
Get from Official Website: Remote Desktop Client Chrome Extension
---